Car Title Loans in Alpharetta, Georgia

GET FAST CASH NOW
Car Title Loans in Alpharetta, Georgia
Living in Alpharetta, Georgia offers a fantastic quality of life, but life's twists and turns can sometimes lead to unanticipated financial hurdles. When those situations arise, Alpharetta residents can find solace in the dependable assistance of title loans from LoanCenter.
If you're unfamiliar with title loans, they provide a lifeline to borrowers who own a vehicle with its title in their name. By using their vehicle as collateral, borrowers gain access to much-needed funds quickly and easily, making title loans an attractive alternative to other forms of credit.
Qualifying for a Vehicle Title Loan is Easier Than You Think
Securing a title loan might seem like a daunting task, but the eligibility criteria are surprisingly straightforward. Applicants need to be at least 18 years old, own their vehicle outright with no existing liens, and demonstrate a reliable source of income to ensure loan repayment.
It's important to note that meeting these qualifications is remarkably achievable. Regardless of your vehicle's age or value, you could potentially qualify for a title loan. The more valuable your car is, the greater the amount you can borrow. However, even if you own an older or less valuable vehicle, you still have borrowing options. Opting for a smaller loan amount with a vehicle of lower value can provide a safer and more manageable repayment process.
A Lender That Truly Cares
One of the key advantages of working with LoanCenter is their commitment to assisting individuals from all walks of life. Bad credit or lower income levels are not deal-breakers; in fact, LoanCenter often approves borrowers in these situations. The flexibility of repayment options ensures that borrowers can adapt their payment arrangements as needed, without any additional fees or penalties for early repayment.
Paying off your title loan ahead of schedule is encouraged by LoanCenter as a means of saving money and potentially boosting your credit score. A timely repayment demonstrates financial responsibility and reflects positively on your credit history.
No Credit Worries
LoanCenter places emphasis on your consistent income and the value of your vehicle, rather than fixating on your credit score. This approach ensures that individuals with various financial backgrounds can access the financial assistance they need. Remember, you're always in control of how much you borrow, allowing you to take only what you require and manage your finances responsibly.
Your Questions, Answered
How quickly will I receive the loan funds?
Typically, you can expect to receive the loan amount on the same day you apply.
How can I use the loan funds?
LoanCenter doesn't impose restrictions on how you utilize the loan amount. Once approved, the funds are at your disposal.
What's the next step?
For more information, reach out to LoanCenter by phone or complete the contact form on their website. The sooner you get in touch, the sooner you can secure the financial support you need.
Alpharetta residents take comfort in knowing that LoanCenter is your partner in navigating unexpected financial challenges. With an efficient qualification process, flexible repayment options, and a commitment to your financial well-being, LoanCenter is here to help you overcome obstacles and find your way to financial stability. Contact LoanCenter today and take control of your financial future!
Store Locator > Georgia > Alpharetta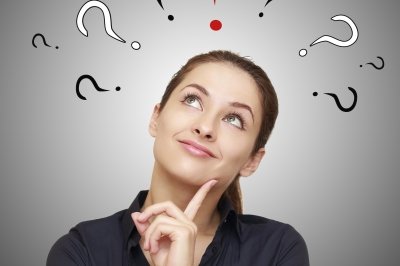 If you have questions, we have answers. Head over to our Frequently Asked Questions.
---
Find a Location by City