Car Title Loans in Sandy Springs, Georgia

GET FAST CASH NOW
Car Title Loans in Sandy Springs, Georgia
Life in Sandy Springs, Georgia, offers its residents a delightful blend of Southern charm and modern amenities. However, unexpected financial challenges can arise for anyone, anywhere. In such times of need, Sandy Springs residents can turn to a reliable source of funds – title loans from LoanCenter.
Title loans, for those unfamiliar, are a valuable financial resource available to borrowers who own a vehicle with the title in their name. By using their vehicle as collateral, borrowers can secure a loan, making the process more accessible than some other forms of credit.
Qualifying for a Vehicle Title Loan
Contrary to common misconceptions, qualifying for a title loan is a straightforward process. The eligibility criteria are simple and designed to accommodate a wide range of individuals.
Applicants must be adults, aged 18 years or older, who own their vehicles outright and have no existing liens on them. If any past liens were present, borrowers may need to provide documentation showing that these liens have been resolved. Additionally, a reliable source of income is required to demonstrate the ability to repay the loan.
The flexibility of title loans means that individuals with varying credit histories and income levels can still be approved. LoanCenter believes in supporting borrowers from all walks of life, often approving those with lower incomes or less-than-perfect credit scores. Once approved, the repayment process is made convenient with flexible options, and borrowers can even pay off their loans ahead of schedule without incurring any penalties.
Credit Scores and Borrowing
Unlike traditional lending practices, LoanCenter places less emphasis on credit scores when evaluating loan applications. Instead, the focus is primarily on a borrower's ability to repay the loan and the value of their vehicle. This approach ensures that more individuals can access the funds they need, regardless of credit history.
Borrow Responsibly and Securely
One of the unique advantages of title loans is the control borrowers have over the loan amount you choose to accept. Unlike some lenders that may push borrowers to take the maximum offered amount, LoanCenter respects your financial choices. You are empowered to take only what you need, ensuring responsible borrowing practices.
Frequently Asked Questions
How quickly can I access the loan funds?
In most cases, you can receive your loan funds on the same day you apply.
How can I use the loan funds?
LoanCenter doesn't impose restrictions on how you use the loan amount. Once approved, the funds are at your disposal for your intended purpose.
What's the next step?
To learn more about title loans and how we can assist you, don't hesitate to reach out to LoanCenter. You can call our dedicated team or fill out our contact form, and a knowledgeable loan expert will be in touch. The sooner you take action, the sooner you could have the funds you need.
Embrace Financial Flexibility with Sandy Springs Title Loans
Sandy Springs residents can navigate unforeseen financial challenges with confidence, thanks to the reliable support of LoanCenter. Whether you're facing unexpected expenses or pursuing an opportunity, title loans provide a convenient and accessible solution. Explore your options today and secure the financial assistance you need, without the hassle.
Get in Touch with Us Today!
Store Locator > Georgia > Sandy Springs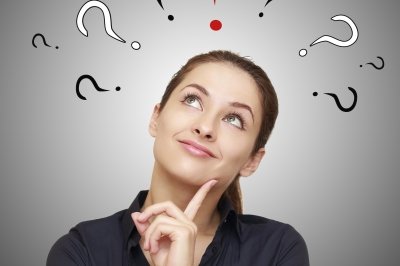 If you have questions, we have answers. Head over to our Frequently Asked Questions.
---
Find a Location by City