Car Title Loans in Johns Creek, Georgia

GET FAST CASH NOW
Car Title Loans in Johns Creek, GA
Nestled in the heart of Georgia, Johns Creek offers its residents a picturesque setting and a high quality of life. However, life can sometimes throw unexpected challenges our way, leading to unforeseen financial difficulties. When faced with such situations, residents of Johns Creek can turn to title loans from LoanCenter as a reliable source of funds to ease their financial burdens.
If you're unfamiliar with title loans, these are a type of loan extended to individuals who own a vehicle with the title in their name. By using their vehicle as collateral, borrowers can secure the loan, making it a more accessible option compared to some other forms of credit.
Qualifying for a Vehicle Title Loan in Johns Creek
The good news is that qualifying for a title loan is simpler than you might imagine. The eligibility requirements are straightforward and accessible to most individuals. To qualify for a title loan, you need to be at least 18 years old, own your vehicle outright, and have a reliable source of income to demonstrate your ability to repay the loan.
Whether you own a newer car or an older model, the value of your vehicle plays a role in determining the loan amount you're eligible for. This means that even those with less valuable vehicles can still borrow money through title loans, and sometimes opting for a smaller loan amount can be a prudent decision for managing repayment.
A Lender Who Cares About Your Financial Well-being
LoanCenter takes pride in assisting people from diverse backgrounds and financial situations. Even if you have bad credit or a lower income, you can still be approved for a title loan. Our flexible repayment options and willingness to accommodate changes to payment arrangements make us a lender that's easy to work with. Moreover, we do not charge any fees or penalties for early loan repayment, as we believe in supporting your financial progress.
Building Your Credit with Responsible Borrowing
One unique aspect of title loans with LoanCenter is that your credit score is not a primary determining factor. Instead, we focus on your ability to repay the loan and the value of your vehicle. By responsibly borrowing and repaying your loan on time, you can even potentially improve your credit score.
Your Financial Journey, Your Choices
At LoanCenter, we believe in empowering our customers to make informed decisions about their finances. When you receive a loan offer, you have the autonomy to choose how much of it you want to borrow. This approach ensures that you can access the funds you need while also maintaining responsible borrowing practices.
Frequently Asked Questions
How quickly will I receive the loan money?
In most cases, you can expect to receive the loan funds on the same day you apply.
Can I use the loan money for any purpose?
Yes, once you're approved, you have the freedom to use the funds for any purpose you see fit.
What should I do next?
To learn more about title loans and how we can help you, contact LoanCenter by phone or fill out our contact form. Our knowledgeable loan experts are ready to assist you, and the sooner you reach out, the sooner you can have the funds you need.
In Conclusion
Johns Creek, Georgia residents can rely on LoanCenter's title loans to navigate unexpected financial challenges with confidence. With accessible eligibility requirements, flexible repayment options, and a focus on your financial well-being, LoanCenter is here to provide a helping hand when you need it most. Contact us today to explore how title loans can offer a practical solution to your financial needs.
Store Locator > Georgia > Johns Creek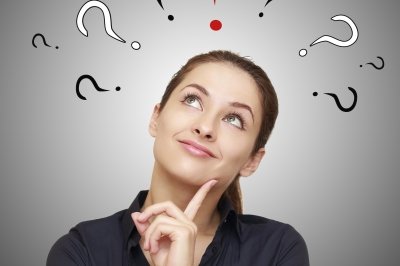 If you have questions, we have answers. Head over to our Frequently Asked Questions.
---
Find a Location by City