Car Title Loans in Augusta, Georgia

GET FAST CASH NOW
Car Title Loans in Augusta, Georgia
Augusta, Georgia, a charming city known for its historic sites and Southern hospitality, is a place where unexpected financial challenges can arise. Life has a way of throwing curveballs, leaving many Augusta residents in need of quick funds. If you find yourself in such a situation, rest assured that you have a reliable source of assistance – title loans from LoanCenter.
If the concept of title loans is unfamiliar to you, let's break it down. Title loans are a financial option available to individuals who own a vehicle with the title in their name. By using their vehicle as collateral, borrowers can secure a loan more easily compared to traditional forms of credit.
Qualifying for a Vehicle Title Loan in Augusta
Contrary to popular belief, qualifying for a title loan is a straightforward process. The eligibility requirements are designed to be accessible for most individuals:
Age Requirement: You must be at least 18 years old.
Vehicle Ownership: You should fully own the vehicle and have no existing liens. If past liens exist, providing proof of resolution might be necessary.
Reliable Income: Demonstrating a stable source of income is essential to ensure your ability to repay the loan.
As you can see, the prerequisites for obtaining a title loan are quite manageable. Whether you own a newer car with substantial value or an older vehicle, you can still access the funds you need. The loan amount you qualify for often corresponds to the value of your vehicle. However, borrowers with older or less valuable vehicles can opt for smaller loan amounts to make repayment more manageable.
Compassionate Lenders Who Understand
LoanCenter is dedicated to assisting individuals from all walks of life, including those with less-than-perfect credit scores or modest incomes. Once you become a part of our lending community, we work alongside you to ensure a smooth borrowing experience. Flexible repayment options provide convenience, and we welcome any adjustments you need to make to your payment schedule. Unlike some lenders, we do not impose fees or penalties for early loan repayment – in fact, we encourage it as a way to save money and potentially improve your credit standing.
Your Credit is Not the Main Focus
Unlike traditional lenders, your credit history is not a primary factor in determining your eligibility for a title loan. Instead, our emphasis is on your dependable income source and the value of your vehicle. This approach ensures that deserving individuals can access the financial support they need without unnecessary hurdles.
Empowerment in Your Hands
Remember, you have control over the loan amount you choose to borrow. We empower you to make responsible borrowing decisions that suit your needs and financial situation. You'll never be pressured to take the full loan amount offered, giving you the freedom to borrow wisely.
Frequently Asked Questions
How quickly can I receive the loan funds?
In most cases, you can expect to receive your loan funds on the same day you apply.
Can I use the loan money for any purpose?
Absolutely. Once you're approved, the funds are at your disposal, and there are no restrictions on their use.
What's the next step?
To learn more, reach out to LoanCenter through our contact form or by phone. Our knowledgeable loan experts are ready to assist you. The sooner you take action, the sooner you could have the funds you need.
Contact Us Today
In times of financial uncertainty, Augusta residents can rely on LoanCenter for accessible and reliable title loan solutions. Don't let unforeseen difficulties hold you back – take charge of your finances and explore the possibilities with title loans. Contact us today to take the first step towards securing the funds you require.
Store Locator > Georgia > Augusta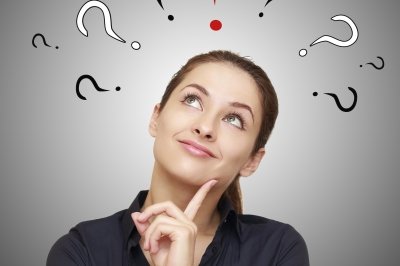 If you have questions, we have answers. Head over to our Frequently Asked Questions.
---
Find a Location by City