Car Title Loans in Savannah, Georgia

GET FAST CASH NOW
Car Title Loans in Savannah, Georgia
Savannah, Georgia, is a charming and historic city known for its cobblestone streets, antebellum architecture, and Southern hospitality. Life here is filled with delightful moments, but sometimes unexpected situations arise, leaving residents in need of urgent financial assistance. If you find yourself in such a predicament, rest assured that you can rely on title loans from LoanCenter to provide a reliable source of funds.
Understanding Title Loans
For those unfamiliar with title loans, they are a lifeline for individuals facing unexpected financial strains. These loans are available to borrowers who own a vehicle with the title in their name. By using their vehicle as collateral, borrowers secure the loan and gain access to much-needed funds. Compared to other forms of credit, title loans offer a straightforward and accessible solution.
Qualifying for a Vehicle Title Loan
Qualifying for a title loan in Savannah is easier than you might think. The eligibility criteria are simple and straightforward, ensuring that almost anyone can access the financial support they need. To be eligible, you must be at least 18 years old, own your vehicle outright without any liens, and have a reliable source of income to demonstrate your ability to repay the loan.
The value of your vehicle plays a role in determining the loan amount, making it possible to obtain a substantial sum if your car holds significant value. However, even if you own an older or less valuable vehicle, you can still secure a title loan. In some cases, opting for a smaller loan amount or utilizing an older vehicle can provide a manageable repayment plan, aligning with your financial circumstances.
Empathetic Lenders with Flexible Options
One of the standout features of obtaining financing through LoanCenter is their commitment to assisting individuals from diverse backgrounds. Even if you have a less-than-perfect credit score or a modest income, LoanCenter may still approve your loan application. This lender understands that life is full of ups and downs, and they're dedicated to working with borrowers to find practical solutions.
LoanCenter provides flexible repayment options, allowing you to make changes to your payment plan if needed. What's more, they believe in rewarding responsible borrowers. Unlike some lenders, LoanCenter doesn't impose fees or penalties for early repayment. In fact, paying off your title loan ahead of schedule is encouraged and can even contribute positively to your credit history.
No Credit Worries
Your credit history doesn't play a major role in determining your eligibility for a title loan. Instead, LoanCenter places greater emphasis on your reliable source of income and the value of your vehicle. This approach ensures that individuals facing financial challenges have a viable avenue to secure the funds they require without unnecessary hurdles.
Borrow Responsibly, Tailor Your Loan
At LoanCenter, the power to decide lies with you. Regardless of the loan amount offered, you have the autonomy to choose the sum that best aligns with your needs and financial situation. This approach empowers you to access the necessary funds while ensuring responsible borrowing practices.
Your Questions, Answered
Curious about the loan process? Here are some common queries addressed:
How quickly can I receive the loan funds?
LoanCenter strives to provide same-day funding, ensuring that you can access the funds you need without unnecessary delays.
How can I use the loan money?
Once your loan is approved, the funds become yours to use as you see fit. LoanCenter respects your privacy and doesn't require details about your intended use.
What are my next steps?
To learn more about title loans in Savannah, feel free to reach out to LoanCenter. Contact them via phone or by filling out their contact form to connect with a knowledgeable loan expert. Taking action today means having the financial support you need sooner rather than later.
Secure Your Financial Peace of Mind
Life in Savannah, Georgia, is full of charm and allure, but unforeseen financial challenges can arise for anyone. With LoanCenter, you have a reliable partner to help you navigate these difficulties. By offering accessible title loans, flexible terms, and an understanding approach, LoanCenter stands ready to support you on your journey toward financial stability. Don't hesitate – get in touch with LoanCenter today and take control of your financial future.
Store Locator > Georgia > Savannah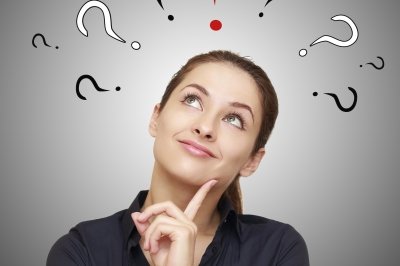 If you have questions, we have answers. Head over to our Frequently Asked Questions.
---
Find a Location by City