Car Title Loans in South Bend, Indiana

GET FAST CASH NOW
Most individuals have been in a situation where they really needed cash, but were unsure as to how to obtain it. If you're currently in that dilemma, know that you're not alone, and that you likely have more options than you think. One of the best of those options is taking out a car title loan. If you own a car, then there's a very likely chance that you can get one of these loans through the professionals here at LoanCenter. We take joy in lending to all kinds of people in all kinds of situations. As long as you're able to use your vehicle title as loan security, then we'll do everything we can to assist you and to ensure you get to enjoy the many perks of title loans.
Pre-Qualify Today!
How do vehicle loans work? If a title loan appears like it could be a good fit for you, then we implore you to fill out our easy pre-qualification form online. This non-complicated form will simply ask for some very general information about you and your automobile. As soon as you submit the form, you'll know right away whether you pre-qualify for a loan.
Our simple online form is an excellent way to avoid wasting your time and to get an idea of about how much you could get with one of our title loans. Of course, if you have questions or concerns after submitting the form, our loan experts are always available to help you. Also, if you do choose to move forward with a title loan (and you definitely should!), one of our knowledgeable loan advisors will talk you through the whole process from beginning to end.
Quick and Easy Financing
If you're like most people who take out a title loan, you are doing so because you need your funds as quickly as possible. Fortunately, here at LoanCenter, we understand that, for most of our clients, time and speed are extremely important. That's why we never make you wait for your title loan money.
The same definitely can't be said for other alternatives, such as bank loans. These types of loans not only have very involved, time-consuming paperwork, but they also have low approval rates. That means that you might spend a long time filling out forms and waiting for a decision only to find out you weren't approved at all. Who wants to waste time and get nothing in return?
We offer speedy approvals and even faster loan disbursement. Most of our clients get their loan money on the very same day that they apply for it, which makes title loans a perfect option for anyone borrowing in an emergency situation or just in dire need of some fast funds.
Bad Credit is No Problem
Since we are not incredibly picky about credit the way that so many other lenders are, we end up lending to a lot of people who have less than perfect credit. The good news about that, however, is that their credit often improves by the end of the loan term.
When you make your loan payments as agreed upon, that information may be passed down to the credit bureaus. This, in turn, can help to build your credit. And, when you pay off the loan, that ending payment can have a big impact on your credit score as well. This can provide for more types and lines of credit in the future, which shows that title loans can benefit you both now and later.
How much can I obtain through a vehicle title loan?
Your pay amount, general credit score, and car equity are all considered.
How quickly will I receive my loan funds?
There is no long waiting period. Once we approve your application, you receive your money right away!
Is it hard to qualify for an auto title loan?
Qualifying for a vehicle title loan is super simple if you own your own car and have a job.
Contact Us Today
In all of these ways and many more, taking out a title loan with us has the power to improve your life, both in the present and in the future. To start working toward a brighter financial future, fill out our simple loan form online or give us a call. We'll gladly give you a pressure free, obligation free loan quote to show you how we can help you, so make contact. We can't wait to assist you!
Store Locator > Indiana > South Bend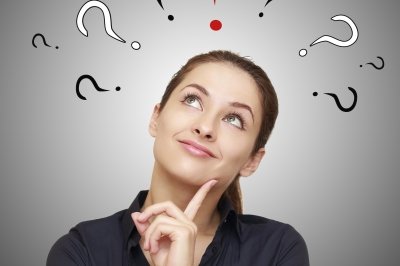 If you have questions, we have answers. Head over to our Frequently Asked Questions.
---
Find a Location by City