Car Title Loans in Muncie, Indiana

GET FAST CASH NOW
If you live in the Muncie, Indiana area and are in need of some fast cash, you're in luck! Muncie residents can get an auto loan from LoanCenter, who will work with you to ensure you receive the funds you require as quickly as possible.
In case you're not educated on car title loans, these are loans that utilize your car's title as security. And, because there is collateral as protection, you don't have to have good credit or even any credit in order to qualify.
So, no matter what your credit score looks like, a Muncie title loan can be an excellent option for you to get funds.
What Do You Need to Qualify?
You'll be glad to know that qualifying for a title loan is actually not as complex as you might think! The eligibility requirements are pretty basic.
We ask that you be an adult, which means at least 18 years of age. We also require that you own your vehicle fully and have no liens on the title. If there have been liens in the past, we may ask you to show proof that the liens have been cleared. You will also need a reliable source of income, such as a full-time or part-time job to show that you can pay back the loan.
Usually, if you can meet these basics, you can get a title loan! As long as there is equity or worth left in your vehicle—and there is in most vehicles—chances are that we can help you! In fact, how much we can help usually depends on how much equity is in your vehicle, so we encourage you to bring in your newest and your best. However, we can still work with just about any car.
The Lenders Who Care
A benefit of getting financed through LoanCenter is that we can help individuals from all walks of life. In fact, we regularly approve people who have poor credit or lower than average incomes. And, once we choose to work with you, we'll keep working with you.
For example, if you let us know how much you'd like to borrow upfront, we'll gladly do our best to get you that amount or close to it. We'll also listen if you tell us you're in a hurry and need your money right away. In fact, we listen to you and care about you from start to finish, ensuring you have the most positive and helpful experience that you can.
We also offer flexible repayment terms, and we're easy to deal with if you need to make any changes to your payment terms. Just keep us in the loop!
Also, unlike many other lenders, we do not charge a fee or punish you in any way for paying your loan off early. Actually, we think it's a great way for you to save money, and we even encourage it because we truly are on your side!
How We Use Your Credit
Often, when borrowers find out we'll be looking at their credit, they get nervous. However, rest assured that your credit is not the main or sole determining factor in whether or not we'll lend to you. We merely look at it to get a better idea of your overall financial situation and how we can best serve you.
What's even better is that many of the borrowers who enter into a loan agreement with poor credit or no credit leave it with a much enhanced credit score. That's because, as you make your loan payments on time, this information may be reported to the credit bureaus, thereby raising your score. And, when you pay the loan off, that can serve as a major boost to your credit score.
In these ways, a title loan could potentially help you both in the short-term and the long-term. Many of our borrowers, after successfully paying off their title loan agreements, are able to qualify for more and more diverse lines and types of credit in the future.
How much cash can I get with a vehicle title loan ?
It varies based on how much your automobile is worth.
How many days does it take to get the loan amount?
We work rapidly so that you get your funds as soon as possible.
How do I get the loan started?
Apply for a loan with LoanCenter right away! The more quickly you do, the faster you could have money in your wallet.
Get in Touch with Us Today!
Store Locator > Indiana > Muncie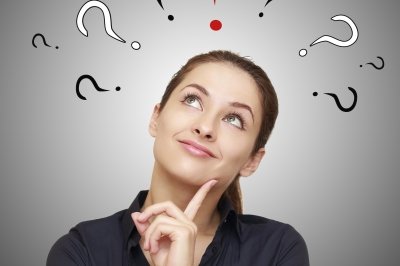 If you have questions, we have answers. Head over to our Frequently Asked Questions.
---
Find a Location by City