Car Title Loans in Greenwood, Indiana

GET FAST CASH NOW
Most people have found themselves in a situation in which they seriously needed money, but were unsure as to how to get it. If you're currently in that situation, know that you're not alone, and that you likely have more options than you are aware of. One of the best of those options, however, is taking out a car title loan. If you own a car, then there's a very good chance that you can qualify for one of these loans through the professionals here at LoanCenter. We take pride in helping all kinds of people in all kinds of situations. As long as you're willing to use your vehicle title as loan security, then we'll do all we can to help you and to ensure you get to enjoy the many benefits of title loans.
Easy Qualification Process
Often, we come across borrowers who think they couldn't possibly qualify for one of our title loans. Usually, these are people who have been turned down for other types of credit or loans in the past. Even if that applies to you, we still implore you to give LoanCenter a shot!
We don't have the difficult requirements of many other lenders, mainly because our loans are based on collateral, instead of on credit alone. We can approve almost anyone who has a vehicle, has income, and is able to use their title as collateral. Meet that very basic criteria, at least to start, and you're probably a perfect candidate for a loan through LoanCenter.
The Role of Equity
With title loans, the more your car is worth, the more money you can borrow. So, if you have a newer car or a car that's otherwise expensive, getting the money you need shouldn't be difficult. You can typically borrow any amount that doesn't go over the car's total value.
However, drivers with older cars can still borrow. And, sometimes, borrowing lesser amounts with an older vehicle or just not taking the full amount you're eligible for can be smart. It can make the loan more reasonable and easy to pay back. Ultimately, we'll inform you of what you can borrow, and then you can make your own choices from there.
Don't worry about feeling pressured either. Unlike some lenders, we allow you to make your own decisions. We would never try to talk you into borrowing more than you're comfortable with or doing anything you don't want to do. Remember, we're on your side every step of the way!
Superior Speed
Having all your documents together will make the application process much more efficient, which means you'll also get your funds hastily.
Just how quickly? Well, LoanCenter can often get your application processed and approved in as little as half an hour. Actually, many people apply for a title loan and then get their funds on the very same day.
Unlike with other loans, where approval can take months and then getting your money takes even more time, title loans are generally rapidly approved, and the funds are quickly given to you!
Does Your Credit Affect Your Loan Eligibility?
You may be worried about your credit score, especially if it has caused you to be turned down for other types of loans in the past. Know that title loans are not like other types of loans.
While other loan varieties may require superior credit for you to even be considered for approval, we are happy to work with borrowers from all walks of life and with all types of credit rates. And, while decent credit can often help you to get the best possible loan rates, it's not a must. Also, our rates are so fair and reasonable that, even with bad credit, we can still help you out.
Don't be scared to apply with us, no matter what your credit score is. In fact, borrowing with us could even potentially improve your credit since making your payments might cause your credit score to rise, thus making you eligible for more and more diverse lines and types of credit in the future.
What amount can I get with a car loan?
The main factor is the worth of your car.
Can you use the loan amount on anything?
You do not have to provide us with a reason why you want the loan or tell us what you plan to do with it.
What do I do to get started?
Apply for a loan with us immediately! The faster you do, the more quickly you could have funds in your bank.
Get in Touch with Us Today!
Store Locator > Indiana > Greenwood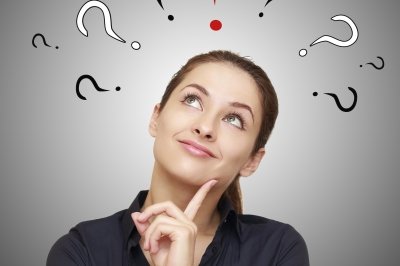 If you have questions, we have answers. Head over to our Frequently Asked Questions.
---
Find a Location by City