Car Title Loans in Indianapolis, Indiana

GET FAST CASH NOW
Indianapolis is an excellent place to live. However, it can also be a pricey place to call home. As such, it's no shock that many Indianapolis residents find themselves desperately in need of cash.
If you ever get into this scenario or if you're presently in it, then know that you can always count on title loans from LoanCenter as a source of money.
Just in case you're not knowledgeable about title loans, these are loans that are given to borrowers who possess a car with the title in their names. These borrowers are asked to utilize their vehicle titles as loan collateral, thus safeguarding the loan and making it easy to get.
If you can meet the very simple qualifications for a title loan via LoanCenter, then there's no reason that you shouldn't be able to qualify, both for a title loan and the many bonuses that go along with it.
The Truth About Title Loans
There are many misunderstandings about title loans. One of the most widespread is that title loans require you to give your vehicle over to the lender. However, this is not accurate! The reality is that you use your title as collateral, but you still get to continue using your car as you satisfy the loan. Your car never has to leave your sight at any time, which should help you to breathe a big sigh of relief!
If worrying about what you would do without a method of transportation has kept you away from getting a title loan, now you know that this is not a real worry. In fact, there are many myths floating around about title loans! So, before you believe something that gives you pause or makes you worry, ask us or research them yourself. You'll find that these loans are a lot simpler and more straightforward than most people give them credit for.
In fact, they're so simple that, even if you have been rejected for other types of loans, there's a good chance you can still get a title loan. However, you do need to meet the following eligibility requirements:
Owning a vehicle with a free and clear title
Proof of identify
Proof of regular income
As you can now see, the qualifications for title loans are not difficult. Almost anyone can get one. And, the more your car is worth, the more money you can enjoy. So, if you have a more modern car or a car that's otherwise expensive, getting the money you want shouldn't be difficult. You can usually borrow any amount that doesn't exceed the car's overall value.
However, drivers with less desirable cars can still borrow. And, sometimes, borrowing smaller amounts with an older vehicle or just not taking the full amount you're able to get can be smart. It can make the loan more affordable and easy to pay back. Ultimately, we'll tell you what you can borrow, and then you can make your own choices from there.
A Fast Way to Get Funds
While car title loans bring a great many benefits to Indianapolis customers, perhaps one of the best is just how quickly they can get their loan money once approved, especially when compared to other lending options, like banks and more traditional lenders.
When you borrow via these more common alternatives, you can expect a consuming application process that includes providing very personal information, much of which may be difficult to get. As a result, just completing your loan application can take many days if not more. Then, you have to wait many business days or longer to find out if you've even been accepted for the loan. And, since most other lending options have harsh credit and background rules, there's a good chance you won't be, which means you could waste all that time just to get nothing.
Even if you are approved for another type of loan, you can expect to wait many business days or longer to get your money and then more time for the money to clear and actually be available for use. Nothing about this process, if you can even get approved, spells speed or efficiency.
If you're not in a place where you can wait and wait for a loan you might get, a title loan from LoanCenter is clearly the greatest option. We work hard to speedily process your application. And, if you do get approved for the loan, we'll make sure you get your loan amount as quickly as possible. In fact, in most scenarios, our customers get their loan money delivered and ready for use on the very same day that they apply..
What's even better is that you can use these loan funds however you would like. Unlike other types of lenders, we'll never ask you why you need the funds or what you plan to do with them. As long as you can qualify for the funds you want, which isn't hard to do in most cases, you can get your money from us, and you can get it right away.
How much money can you borrow via an auto title loan?
Your earnings, general credit history, and vehicle equity are all considered in determining how much you can borrow.
Can you spend the loan money on anything?
Your loan amount is yours to allocate as you prefer. Spend it on bills or on a major purchase. It's up to you!
Who is qualified for a car loan?
Don't worry! Excellent credit isn't needed to obtain a vehicle title loan, but you will require a vehicle title in your name and a regular source of income.
Get in Touch with Us Today!
As you can see, a title loan can be a wonderful thing. It can really help you out of a tough situation and offer you many advantages over other types of borrowing. So, what are you waiting for? Get in touch with us today to learn more and, when you're ready, take the beginning steps toward getting your title loan funds!
Store Locator > Indiana > Indianapolis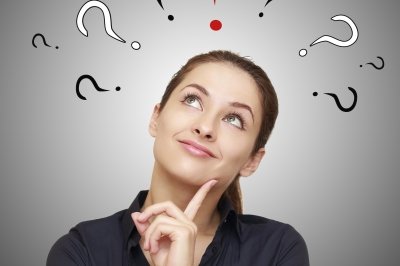 If you have questions, we have answers. Head over to our Frequently Asked Questions.
---
Find a Location by City