Car Title Loans in Evansville, Indiana

GET FAST CASH NOW
When you need a loan fast in the Evansville area, it's easy to feel like you have no options and nowhere to turn. Thankfully, in actuality, you do have resources if you have a vehicle.
When you have an automobile with a title in your name, you always have a reliable source of funding to turn to. All you have to do is secure a title loan. Title loans, in case you're not familiar with the concept, are loans available through LoanCenter that are becoming more and more common among Evansville area borrowers and for good reason.
These loans are provided to borrowers who are willing to agree to offer their vehicle titles as loan collateral, which makes these loans very easy to come by. Also, in addition to being a simple choice, these loans also happen to come with a lot of great advantages.
Easy Qualification Process
You'll be glad to know that qualifying for a title loan is actually not as difficult as you might fear! The eligibility requirements are fairly simple.
We ask that you be an adult, which means at least 18 years of age. We also mandate that you own your vehicle outright and have no liens on the title. If there have been liens in the past, we may require you to show proof that the liens have been cleared. You will also need a regular source of income, such as a full-time or part-time job to indicate that you can pay back the loan.
Usually, if you can meet these basics, you can get a title loan! As long as there is equity or worth left in your auto—and there is in most vehicles—chances are that we can work with you!
If a title loan sounds like it could be a good option for you, then we implore you to fill out our easy pre-qualification form online. This easy form will simply ask for some very basic information from you about you and your car. Once you submit the form, you'll know instantly if you pre-qualify for a loan.
Our basic online application is a great way to avoid wasting your time and to get an idea of about how much you could borrow with one of our title loans. Of course, if you have questions or concerns after filling out the form, our loan professionals are always available to help you. Also, if you do decide to move forward with a title loan (and you definitely should!), one of our friendly loan consultants will take you through the whole process from start to end.
Quick and Easy Financing
If you're like most people who apply for a title loan, you are applying because you need your money as soon as possible. Thankfully, here at LoanCenter, we understand that, for most of our customers, time and speed are extremely important. That's why we never make you wait for your title loan funds.
Our sense of speed starts with the application process. You can fill out the basic form online or, if you like, give us a call to get pre-approved. From there, we'll work hard and fast to help you fill out your loan application, provide all of the documentation, and then get approved for your loan.
This is much more efficient than other alternatives, such as bank loans or other common loans, which often mandate you to fill out difficult, in-depth forms and then wait days or even weeks to find out if you've even been approved. And, with poor approval rates, it's not likely that you will get a loan approval, particularly if you have poor credit. Even if you do get approved, you can expect more waiting time to get your funds and for them to be usable.
Here at LoanCenter, we realize and understand that our customers do not have that type of time to wait. That's why we offer speedy approvals and even faster loan disbursement. Most of our clients get their loan money on the very same day that they apply for it, which makes title loans a perfect choice for anyone borrowing in an emergency situation or just in dire need of some fast funds.
Avoid Selling Your Vehicle
Sometimes, people who get into a "financial pickle" will consider selling their automobiles as a way to get some money. But, is that really the course of action you want to take? You could be stuck without a car or with only one family car that everyone is forced to share.
Either scenario could prove quite hard depending on your circumstances. Plus, when you're acting from a place of severe need, you're likely to sell your precious vehicle for less than it's truly worth. Don't fall into this trap. Instead, opt for a title loan, which allows you to keep your car and still get the cash you need.
What amount can I get through an auto title loan?
Typically, you can borrow up to the full amount of your automobile's value.
Is it hard to qualify for a title loan?
Qualifying for an auto title loan is super simple providing you own your own car and work or have another source of regular income.
How do I get the process started?
You can begin by filling out our convenient online form, giving us a call, or coming in to your closest office. Getting a title loan with us can be a wonderfully good experience for you. We invite you to take the initial steps today. The sooner you do, the sooner you can have the funds you need!
Get in Touch with Us Today!
Store Locator > Indiana > Evansville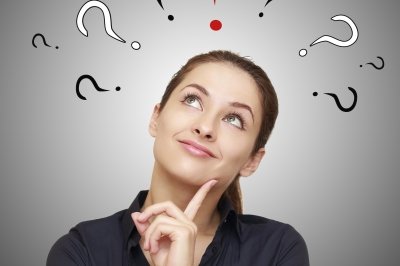 If you have questions, we have answers. Head over to our Frequently Asked Questions.
---
Find a Location by City