Car Title Loans in Fort Wayne, Indiana

GET FAST CASH NOW
Most residents have landed in a situation where they seriously needed cash, but were unsure as to how to get it. If you're currently in that dilemma, know that you're not alone, and that you likely have more options than you are aware of. One of the best of those options, however, is taking out a LoanCenter title loan. If you own a car, then there's a very high chance that you can get one of these loans through the professionals here at LoanCenter.
We take joy in assisting all kinds of people in all kinds of situations. As long as you're willing to use your vehicle title as loan collateral, then we'll do everything we are able to approve you and to ensure you get to enjoy the many advantages of title loans.
Easy Qualification Process
Often, we come across borrowers who think they couldn't possibly qualify for one of our title loans. Usually, these are people who have been turned down for other types of funding or loans in the past. Even if that applies to you, we still urge you to give us a chance!We don't have the stringent qualifications of many other lenders, largely because our loans are based on collateral, instead of on credit alone. We can help almost anyone who has a car, has income, and is willing to use their title as loan security. Meet that very basic criteria, at least to start, and you're probably a great candidate for a loan through us.
The Role of Equity
With title loans, the more your car is worth, the more money you can enjoy. So, if you have a recent car or a car that's otherwise expensive, getting the money you want shouldn't be a problem. You can usually borrow any amount that doesn't exceed the car's total value.
However, drivers with older cars can still borrow. And, sometimes, borrowing smaller amounts with an older vehicle or just not taking the total amount you're offered can be wise. It can make the loan more affordable and easy to pay back. Ultimately, we'll inform you of what you can borrow, and then you can make your own decisions from there.
Superior Speed
While car title loans bring a great many advantages to Fort Wayne borrowers, perhaps one of the best is just how quickly they can get their loan money once approved, especially when compared to other lending choices, like banks and more common lenders.
When you borrow via these more standard routes, you can expect a lengthy application process that includes very personal information, much of which may be hard to find. As a result, simply filling out your loan application can take many days if not longer. Then, you have to wait many business days or longer to learn if you've even been approved for the loan. And, since most other lending options have harsh credit and background requirements, there's a fair chance you won't be, which means you could waste all that time just to get nothing.
Even if you are approved for another type of loan, you can expect to wait several business days or more to get your money and then more time for the funds to clear and actually be available for spending. Nothing about this procedure, if you can even get approved, spells quickness or efficiency.
If you're not in a place where you can wait and wait for a loan you may get, a title loan from LoanCenter is clearly the best option. We work diligently to quickly approve your application. And, if you do get approved for the loan, we'll make sure you get your money as soon as possible. In fact, in most situations, our borrowers get their loan funds delivered and ready for use on the very same day that they apply for them.
What's even better is that you can use these loan funds however you would like. Unlike other types of lenders, we'll never ask you why you need the funds or what you plan to do with them. As long as you can qualify for the funds you want, which isn't hard to do in most instances, you can get your money from us, and you can get it right away.
Common Questions About Title Loans
What kind of cash can I get with an auto title loan?
Your income, general credit score, and vehicle worth are all considered.
How can you use the loan amount?
We never ask questions about what you plan to do with the loan funds.
What do you have to have to qualify for a vehicle title loan?
Qualifying for a vehicle loan is super easy if you own your own car and have regular income.
Contact Loan Center Today
As you can tell, a title loan is a great choice. To try it out for yourself, contact LoanCenter and begin the application process. It might just be one of the best and most helpful things you've ever done for yourself!
Store Locator > Indiana > Fort Wayne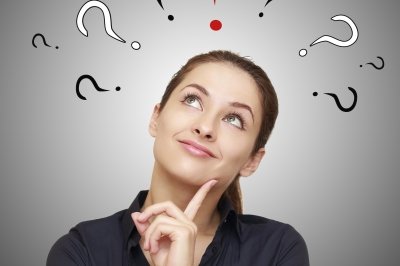 If you have questions, we have answers. Head over to our Frequently Asked Questions.
---
Find a Location by City