Car Title Loans in Gary, Indiana

GET FAST CASH NOW
Many people in the Gary vicinity find themselves in quick need of financing with no easy way to get it. Whether you have a major bill due or you'd like to make a purchase you can't afford, a title loan from us could be the answer that you've been looking for.
In case you're not familiar with them, title loans are loans that are provided to borrowers who have vehicle titles in their names. They must be willing to use the vehicle title as collateral for the loan. Typically, they also must possess a type of verifiable regular income and be at least of adult age.
If you can meet these very simple requirements, then there's a great chance that you can obtain one of our title loans and all of the advantages that go along with it.
The Role of Equity
As long as there is equity or worth left in your vehicle—and there is in most vehicles—chances are that we can help you! Of course, because our loans are so heavily based on equity, this means that the newer and/or more valuable a vehicle is, the higher the loan amount it can typically qualify for. However, almost any car can bring in a loan of some amount, and older vehicles are perfect for those situations in which you just need a small loan.
Because equity does play a role in how much we lend to borrowers, this gives you a nice degree of control over your loan experience. If, for example, you have two or more vehicles, you could choose the one that best reflects the loan amount you wish to borrow. Or, you could ask us to assess all of your vehicles and let you know what you could borrow with each one.
No matter what loan amount you're offered, though, remember that you are always in control! You can take the whole amount you're offered or just some of it. Ultimately, you should do what's best for you and what will help you to pay off the loan the most easily.
A Fast Way to Get Funds
Many people who apply for title loans are in need of money as soon as possible. They might need this money to pay an overdue bill or just to make it until their next pay date. Whatever your reasons, if you need your money quickly, a title loan is definitely the way to go.
We make our application process as easy and straightforward as possible so that it doesn't take you a ton of time. In fact, you can actually apply online in just a few minutes and get instant pre-approval. When compared to the complex application process required by banks and most other lenders, ours is a whole lot faster, easier, and more stress-free.What's more is that, once you are approved for a loan, we do our best to get you your cash right away. In fact, many of our borrowers get their money on the very same day that they are approved for it! When compared to the days or even weeks it can take you to get money from a bank or other lender—and that's if you even get approval—a title loan is easily the fastest option around.
Better Than Selling Your Car
Often, people who get into a "financial pickle" will consider selling their cars as a way to obtain some cash. But, is that honestly the path you want to take? You could be left without a car or with only one family car that everyone is forced to share.
Either situation could prove quite hard depending on your circumstances. Plus, when you're acting from a place of panic, you're likely to sell your precious vehicle for less than it's truly worth. Don't fall into this trap. Instead, opt for a title loan, which allows you to keep your car and still get the cash you require.
Frequently Asked Title Loan Questions
How much can I borrow through an auto title loan?
Usually, you can borrow up to the full amount of your automobile's value.
What do you need to qualify for a title loan?
You can easily obtain an auto title loan if you simply own a car in your name and have proof of regular income that demonstrates you can pay back the loan.
Where do I start?
To learn more, you can contact LoanCenter or fill out our contact form to have a friendly loan professional call you..
Contact Loan Center Today
Store Locator > Indiana > Gary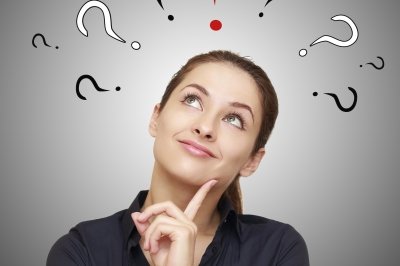 If you have questions, we have answers. Head over to our Frequently Asked Questions.
---
Find a Location by City