Car Title Loans in Fishers, Indiana

GET FAST CASH NOW
If you reside in the Fishers, Indiana area and are in need of some quick money, you're in luck! Fishers residents can get a title loan from LoanCenter, who will work with you to ensure you obtain the money you want as quickly as possible.
In case you're not aware of vehicle title loans, these are loans that use your automobile's title as security. And, because there is collateral involved, you don't need good credit or even any credit in order to qualify. This fact makes title loans a perfect choice for people who have been denied other types of credit or who are trying to build their credit by successfully satisfying an account.
No matter what your credit score is like or what you hope it will be like in the future, a Fishers title loan can be an excellent way for you to get funds quickly and to work toward a brighter tomorrow.
How to Qualify for a Car Loan
We don't have the difficult requirements of many other lenders, mostly because our loans are based on collateral, instead of on credit alone. The collateral protects us and secures the loan, allowing us to safely work with people with imperfect credit and to give them a chance at rebuilding their credit.
We can work with almost anyone who owns a car, has income, and is able to use their title as loan security. Borrowers also must be at least 18 years of age and should have a government-issued identification card, such as a driver's license. They should also be the sole owner listed on the title. If someone else is listed, that person will also need to be included in the loan process. However, that's it! Meet that very basic criteria, and you're probably a good candidate for a loan through LoanCenter.
There also must be some equity in your vehicle. For this reason, newer cars or cars that are less than ten years old are usually the best candidates for title loan funding. While just about any car can get you some funds, the more your vehicle is worth, the larger the title loan amount you'll typically be approved for.
Quick and Easy Financing
Many people who apply for title loans are in need of money fast. They might need this money to pay an overdue bill or just to make it until their next payday. Whatever your reasons, if you need your money quickly, a title loan is definitely the best option.
We make our application process as basic and straightforward as possible so that it doesn't take you a ton of time. In fact, you can actually apply online in just a few minutes and get instant pre-approval. When compared to the in-depth application process required by banks and most other lenders, ours is a whole lot faster, easier, and more stress-free.
What's more is that, once you are approved for a loan, we do our best to get you your cash as quickly as possible. In fact, many of our borrowers get their money on the very same day that they apply for it! When compared to the days or even weeks it can take you to get money from a bank or other lender—and that's if you even get approved—a title loan is easily the most expedient option around.
Control
Finally, remember that, no matter how much loan money you are offered, you can control how much you borrow. You're never forced into taking the full loan amount offered to you, which makes it easier to receive what you need but also to borrow responsibly.
We also offer flexible payment options when it comes time to pay back your loan. We're always in your corner and want you to succeed, so if anything changes or you run into any issues paying back your loan, let us know. We'll do our very best to help you!
Commonly Asked Questions About Title Loans
How are you able to use the funds?
The money can be used for bills, a costly purchase, or really anything you want, though it's always best to use it responsibly.
Who is qualified for a vehicle title loan?
If you have employment or another source of income and own a car, you can qualify for an auto title loan, even with bad credit.
What do I do from here?
Apply for a loan with us right away! The sooner you do, the sooner you could have funds in your pocket.
Contact Loan Center Today
Store Locator > Indiana > Fishers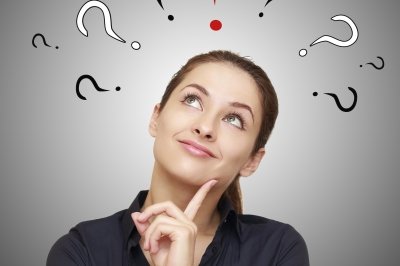 If you have questions, we have answers. Head over to our Frequently Asked Questions.
---
Find a Location by City