Car Title Loans in Springfield, Ohio

GET FAST CASH NOW
Car Title Loans in Springfield, Ohio
Many people have found themselves in a situation where they really need money, but were uncertain as to how to get it. If you're presently in that situation, know that you're not alone, and that you may have more choices than you know. Applying for a LoanCenter title loan may be one of those options.
If you own a car and you can show proof of income, then there's a possibility that you can get one of these loans through the professionals here at LoanCenter. We take pride in lending to all kinds of individuals in all kinds of situations. If you're able to use your vehicle title as collateral and demonstrate your ability to repay, then you could be an ideal candidate for a title loan.
How to Qualify for a Car Title Loan
All too frequently, we hear about people selling items they own when they get into a bad financial situation. They might sacrifice jewelry, heirlooms, or other items that are meaningful to them just to try to get some income when they're in major need. This is particularly unfortunate since these people could have a more viable possibility in front of them: applying for a title loan. If you have a vehicle and your vehicle has some value to it, it's possible that you can qualify for a LoanCenter title loan. If you are approved, you will still be able to keep your car and drive it during the loan period. If you make all payments in a timely fashion, it could even reflect positively on your credit score.
How Do Auto Title Loans in Ohio Work?
You'll be pleased to discover that qualifying for a title loan is not as hard as you might fear. The eligibility requirements are quite simple.
At a minimum, we ask that you be an adult, which means at least 18 years of age or older. You will also need a reliable source of income to verify that you can pay back the loan, and a bureau check must be completed.
Generally, if you can meet these qualifiers, you may be able to get a title loan. As long as there is equity or worth left in your car, there is a possibility that we can lend to you!
A Fast Way to Get Funds
If you're like most title loan borrowers, then you need your financing as quickly as possible. Don't worry. We certainly understand that time is of the essence, which is why we try to process loan applications as quickly as possible.
A Few Other Things to Note
While we do take a look at your credit, it's not the solitary factor in determining whether or not you can receive a title loan.
Instead, we use your car title as collateral so your credit score becomes a lesser factor. To start working toward a brighter financial future, fill out our simple loan form online or give us a call. We'll gladly offer you a pressure free, obligation free loan quote to show you how we can serve you, so make contact. We can't wait to help you!
Contact Loan Center Today
Store Locator > Ohio > Springfield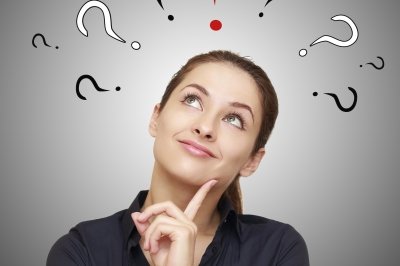 If you have questions, we have answers. Head over to our Frequently Asked Questions.
---
Find a Location by City