Car Title Loans in Dayton, Ohio

GET FAST CASH NOW
Auto Title Loans in Dayton, Ohio
Dayton is a beautiful place to call home. Unfortunately, though, life, even in a beautiful place, can sometimes get out of control. If you are struggling with your living expenses or with purchasing things, just know that you're not alone. The good news is that there's an option out there for you if you own your own car. You do potentially have an effective way to get the financing you need, providing you own a vehicle. That option is the opportunity to gain funds through applying for a title loan with LoanCenter.
A car title loan makes it possible for you to get cash using your car title as collateral, and your credit score becomes a less important factor. The car title loan is determined by the value of your vehicle, how much cash you're looking to receive, and your ability to repay the loan.
If you're able to meet some of these qualifications, chances are that you may be able to obtain a title loan from LoanCenter and get the financing you need fast! Additionally, if you qualify, you're likely to experience a lot of other wonderful benefits along the way.
Easy Qualification Process
Often, we come across borrowers who think they couldn't possibly qualify for one of our title loans. Usually, these are individuals who have been turned down for other types of credit or loans before. If that has happened to you, we still encourage you to apply for a title loan with LoanCenter.
At LoanCenter, we don't have the stringent qualifications of many other lenders, mostly because our loans are based on collateral and not solely on credit. Some qualifications include: a car in your name, can provide proof of stable income, and are able to use your title as collateral.
Of course, there also must be some equity in your vehicle. For this reason, newer cars or cars that are less than ten years old are often the best options for title loan financing. While just about any car can qualify, the more your automobile is worth, the higher the loan amount you could be approved for.
How Do Auto Title Loans in Ohio Work?
You'll be pleased to find that qualifying for a title loan is not as difficult as you might think. The eligibility requirements are fairly simple.
At a minimum, we ask that you be an adult, which means at least 18 years of age or older. We also require that you own your car fully and have no liens on the title. If there have been liens formerly, we may ask you to show verification that the liens have been satisfied. You will also need a regular source of income to validate that you can pay back the loan, and a bureau check must be completed.
Generally, if you can meet these qualifiers, you may be able to get a title loan. As long as there is equity or worth left in your vehicle, there is a possibility that we can assist you!
A Fast Way to Get Funds
If you're like most title loan borrowers, then you need your financing as soon as possible. Don't worry. We certainly understand that time is of the essence, which is why we try to process loan applications as quickly as possible.
Final Considerations
Here at LoanCenter, while we do take a look at your current credit situation and overall credit history, it's not the sole factor. Instead, we look at your ability to repay.
Can you spend the loan funds on anything?
We ask that you use the funds for legal purposes only.
How do I find out more?
You may complete your application fully online or via the phone. As you can surmise, a title loan is a great option. To try it out for yourself, contact LoanCenter and begin the application process. It might just be one of the best and most helpful things you've ever done for yourself!
Contact Loan Center Today
Store Locator > Ohio > Dayton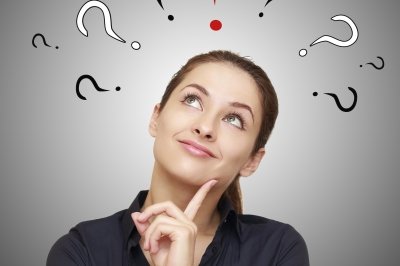 If you have questions, we have answers. Head over to our Frequently Asked Questions.
---
Find a Location by City