Car Title Loans in Elyria, Ohio

GET FAST CASH NOW
Vehicle Title Loans in Elyria, Ohio
If you live in the Elyria area and are in need of financing, you should consider title loans, which are accessible through LoanCenter.
In case you're not aware of this type of financing, a title loan is a type of personal loan. Unlike other personal loans, these loans are backed by a very specific sort of collateral: your vehicle title. As such, you will need a vehicle title in your name in order to qualify.
If you can meet these easy criteria, then you may be a possible candidate for a title loan.
What Do You Need to Qualify?
All too frequently, we hear about people selling objects they possess when they get into a financial jam. They might sacrifice jewelry, heirlooms, or other objects that are meaningful to them just to try and get some cash when they're in major need. This is especially unfortunate since these individuals could have a more viable choice available to them: applying for a title loan. If you have a car and your vehicle has some value to it, it's possible that you can qualify for a LoanCenter title loan. If you are approved, you will still be able to keep your car and drive it during the loan period. Plus, if you make all payments in a timely fashion, it could reflect positively on your credit score.
How Do Vehicle Title Loans Work?
If a title loan seems like it could be a great option for you, then we encourage you to fill out our simple form online. This form will only ask for some very basic information from you about you and your automobile. After you submit the form, you'll find out quickly whether you pre-qualify for a title loan.
If you have questions or concerns after completing the form, our loan professionals are always available to help you. Also, if you do move forward with a title loan, one of our experienced loan advisors will walk you through the whole process from beginning to end.
Quick and Easy Financing
Once you gain approval for a title loan, it can be fast and easy to get your money. We get that many of our borrowers are in a hurry, so we don't mess around when it comes to getting you your money.
Furthermore, we're proud to say that we have an efficient application process. For example, with bank lenders or other more traditional lenders, you can sometimes expect a lengthy, difficult application process, followed by a long waiting period to determine if you're eligible. If you're not approved, then you've spent a lot of time for nothing in return. And, in the case that you are approved, you can expect to wait longer for your loan money to be credited to your account and then even longer for it to clear.
People who are trying to borrow money often don't have that kind of time to wait. If you need funds quickly, a title loan with LoanCenter might be the way to go.
Final Considerations
One common option people turn to when they are in need of money and don't have good credit is a payday loan or a cash advance. This is a kind of loan where money is provided to the borrower and then repaid on their next payday, often in one lump sum and often via direct withdrawal from the person's checking account.
Before you turn to this choice, know that payday advances often have extremely high interest rates. There is no real collateral involved, the way there is with a title loan, which is why you end up paying so much. Furthermore, if you don't have a bank account, you might not be eligible for such a loan at all. You may also find it impossible to pay back the loan in one lump sum.
Car title loans are much better options that will typically cost you a lot less overall and that give you the option of making regular payments to pay off the loan. So, before you look into cash advances, consider a title loan.
What's the first step in receiving a vehicle title loan?
In all of these ways and a whole lot more, title loans might just be the financial answer you've been looking for. To learn more, fill out our basic online form or give us a call. We'll answer your questions and, when you're ready, get you started down the path to applying for your own title loan.
Get in Touch with Us Today!
Store Locator > Ohio > Elyria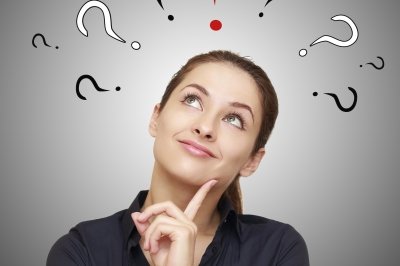 If you have questions, we have answers. Head over to our Frequently Asked Questions.
---
Find a Location by City