Car Title Loans in Columbus, Ohio

GET FAST CASH NOW
Car Title Loans in Columbus, Ohio
If you live in the Columbus, Ohio area and are in need of some quick money, you're in luck! Columbus residents may be able to take out a vehicle title loan from LoanCenter. If you're approved, we will work with you to ensure you get the financing you require as soon as possible.
In case you're not aware of automobile title loans, these are loans that use your vehicle's title as collateral. And, because there is collateral as security, you don't necessarily have to have perfect credit in order to qualify. Thus, a Columbus title loan could be an ideal option for you!
Easy Qualification Process
Often, we come across borrowers who think they couldn't possibly qualify for one of our title loans. Usually, these are people who have been denied other types of credit or loans in the past. Even if that applies to you, we still encourage you to apply for a title loan with LoanCenter.

At LoanCenter our loans are based on collateral, and not solely on credit. Some qualifications include: a car in your name, can provide proof of stable income, and are able to use your title as collateral. Of course, there also must be some value in your vehicle. For this reason, newer cars or cars that are less than ten years old are usually the most ideal options for title loan financing. While just about any automobile can qualify, the more your automobile is worth, the higher the loan amount you could be approved for.
How Do Vehicle Title Loans Work?
Sadly, a lot of people are misled about title loans. One of the most common myths floating around, for example, is that getting a title loan means signing ownership of your car over to the title loan lender.

Fortunately for you and for borrowers everywhere, that's not how they work! Instead of signing over your actual car, you just use the vehicle title as collateral for the loan. Once the loan has been satisfied, the car title reverts back to you. Although your car is tied to the loan, you are allowed to keep and drive it during the loan period.
A Fast Way to Get Funds
Many people who opt for title loans are in need of money fast. They might need this money to pay a delinquent bill or just to make it until their next payday. Whatever your reasons, if you need your money fast, a title loan could be the way to go.
We try to make our application process as easy and straightforward as possible so that it doesn't take days for you to complete it. In fact, you can actually begin the application online. When compared to the complicated application process required by banks, credit bureaus, and other lenders, our process can be much easier and less stressful.
What's more is that, once you have accepted your loan offer and are approved for a title loan, we do our best to get you your cash as quickly as possible, especially when compared to the days or even weeks it can take you to get money from a bank or other lender- and that's if you even get approved.
A Few Other Things to Note
Your credit is not the only factor in deciding whether or not you can borrow with us. Instead, we also focus on whether or not you have a reliable source of income that will enable you to pay back the loan and, on the equity in your car. Usually, the more your car is worth, the more you can borrow.
If you possess a newer car, this works out well for you since you'll be able to borrow a larger amount in most cases.
Of course, it's not just new cars that can be used for a title loan. Even older vehicles still sometimes have worth in them, so you may still obtain a loan of some amount with an older car. Furthermore, it's often smarter to borrow less to keep your interest low and to make your loan easier to pay off.
Remember too that, no matter how much loan money you are offered, you can choose how much you borrow. You're never coerced into taking the full loan amount offered to you, which makes it easier to do what you need but also to borrow responsibly.
In all of these areas and a whole lot more, title loans might just be the monetary answer you've been looking for. To learn more, fill out our simple online form or reach out by phone. We'll answer your questions and, when you're ready, get you started down the path to applying for your own title loan.
Get in Touch with Us Today!
Store Locator > Ohio > Columbus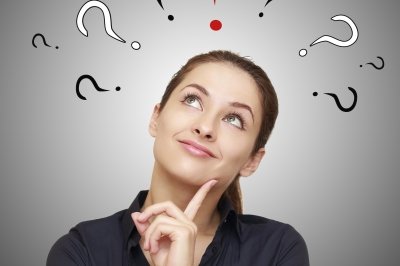 If you have questions, we have answers. Head over to our Frequently Asked Questions.
---
Find a Location by City