Car Title Loans in Hamilton, Ohio

GET FAST CASH NOW
Car Title Loans in Hamilton, Ohio
If you live in the Hamilton area and are in need of funds, consider title loans, which are accessible via LoanCenter.
In case you're not aware of this type of financing, a title loan is a type of personal loan. However, unlike other personal loans, these loans are secured by a very specific sort of collateral: your automobile title. As such, you will need an automobile title in your name with no liens attached to it in order to qualify.
If you can satisfy these easy criteria, then you may be a possible candidate for a title loan.
How to Qualify for a Car Title Loan
Often, we come across borrowers who think they couldn't possibly qualify for one of our title loans. Usually, these are people who have been turned down for other types of credit or loans before. If that has happened to you, we still encourage you to apply for a title loan with LoanCenter.
At LoanCenter, we don't have the strict qualifications of many other lenders, mostly because our loans are based on collateral and not solely on credit. Some qualifications include: a vehicle in your name, can provide proof of reliable income, and are able to use your title as collateral.
Of course, there also must be some equity in your vehicle. For this reason, newer cars or cars that are less than ten years old are often the best options for title loan financing. While just about any vehicle can qualify, the more your automobile is worth, the higher the loan amount you could be approved for.
How Do Vehicle Title Loans Work?
Title loans sound awfully fantastic, right? So great that you may be worried you won't get approved or that you aren't eligible for a title loan. Fortunately, the eligibility restrictions for title loans are not very harsh, but there are a few requirements you'll have to meet.
To begin with, you need to be eighteen or more in order to get a title loan. Younger individuals who own automobiles would have to give up their title to a third party and have that person get the title loan in their name.
If you are old enough for a title loan, your title cannot have any liens over it. And, if there ever has been a lien on your automobile, you will usually have to show validation that it has been removed before you can obtain a title loan.
There also must be some value to your vehicle. For this reason, newer vehicles or vehicles that are less than ten years old typically are the greatest choices for title loan financing. While just about any car can get you some cash if your loan application is approved, the more your car is worth, the larger the title loan total you're likely to be approved for.
Finally, understand that you will need a proven way to pay back your title loan. For most people, that's a job. However, disability payments, unemployment benefits, and other regular payments you receive can often count as your income.
If you can meet these basic requirements, then it is possible you may get approval for a title loan.
Quick and Easy Financing
If you're like most title loan borrowers, then you need your money as fast as possible. Don't worry. We definitely understand that time is of the essence, which is why we try to process loan applications incredibly quickly. And, even better yet, if you are approved, we'll get you your money as quickly as possible.
Final Considerations
One common option people seek out when they are in need of money and don't have good credit is a payday advance or a cash advance. This is a kind of loan where money is provided to the borrower and then repaid on their next payday, often in one lump sum and often via direct withdrawal from the person's bank account.
But, before you turn to this choice, be aware that payday advances often have incredibly high interest rates. There is no real collateral involved, the way there is with a title loan, which is why you end up paying so much. Furthermore, if you don't have a bank account, you might not qualify for a loan at all. You may also find it difficult to pay back the loan in one lump sum.
Car title loans are much better options that will typically cost you a lot less overall and that give you the option of making regular payments to pay off the loan. So, before you choose cash advances, consider a title loan.
Where do I start?
You can fill out your application completely online or over the phone. As you can tell, a title loan is a great route to take. To try it out for yourself, contact LoanCenter and start the application process. It might just be one of the best and wisest things you've ever done for yourself!
Get in Touch with Us Today!
Store Locator > Ohio > Hamilton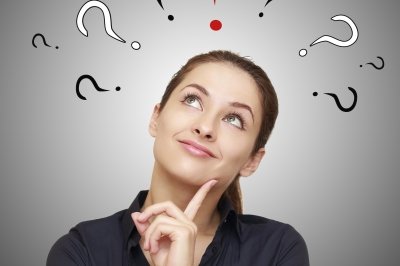 If you have questions, we have answers. Head over to our Frequently Asked Questions.
---
Find a Location by City