Car Title Loans in Cincinnati, Ohio

GET FAST CASH NOW
Auto Title Loans in Cincinnati, Ohio
If you live in the Cincinnati area and are in need of financing, consider title loans, which are accessible through LoanCenter.
In case you're not familiar with this process, a title loan is a type of personal loan. However, unlike other personal loans, these loans are secured by a very specific sort of collateral: your automobile title. As such, you will need a vehicle title in your name with no liens tied to it in order to qualify.
If you can satisfy these easy criteria, then you may be a possible candidate for a title loan.
What Do You Need to Qualify?
All too often, we hear about people selling objects they possess when they get into a financial jam. They might sacrifice jewelry, heirlooms, or other objects that are precious to them just to try and get some income when they're in major need. This is especially unfortunate since these individuals could have a more viable possibility available to them: applying for a title loan. If you have a car and your vehicle has some value to it, it's possible that you can qualify for a LoanCenter title loan. If you are approved, you will still be able to keep your car and drive it during the loan period. All we ask is that you make all payments in a timely fashion, as it could reflect positively on your credit score.
How Do Auto Title Loans in Ohio Work?
Let's say that you might not be eligible for credit cards, or maybe you've already exhausted the ones that you have. Bank loans and other more traditional types of borrowing often have extremely stringent credit requirements, leaving you feeling like you have nowhere to turn.
Before you give up, however, know that you do have another option. You can choose to apply for a title loan with LoanCenter. In case you're not familiar with the option, title loans are loans that are provided to clients who have automobiles and who are willing to utilize their vehicle title as collateral on the loan. And, since there is collateral at play, credit becomes a lesser factor. As long as there's equity in your vehicle and you don't have any liens against it, you may be able to qualify for a title loan.
Superior Speed
If you're like most title loan borrowers, then you need your funds as quickly as possible. Don't worry. We definitely understand that time is of the essence, which is why we try to process loan applications incredibly quickly. And, even better yet, if you are approved, we'll get you your money as fast as we can.
A Few Other Things to Note
While we do view your credit, it's not the solitary factor in determining whether or not you can receive a title loan.
Instead, we use your vehicle title as collateral so your credit score becomes a lesser factor.
Can you use the loan amount on anything?
While we don't enforce any stipulations on how you can spend your loan amount, we do request that you use the funds for legal purposes only.
In all of these ways and a whole lot more, title loans might just be the monetary answer you've been looking for. To learn more, fill out our easy online form or give us a call. We'll answer your questions and, when you're ready, get you started down the path to beginning your own title loan.
Contact Loan Center Today
Store Locator > Ohio > Cincinnati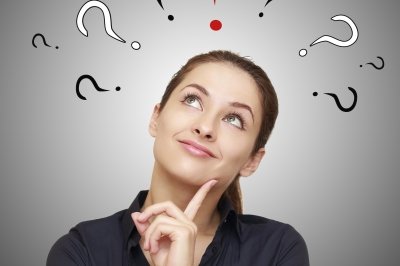 If you have questions, we have answers. Head over to our Frequently Asked Questions.
---
Find a Location by City