Car Title Loans in Canton, Ohio

GET FAST CASH NOW
Auto Title Loans in Canton, Ohio
When you require funds urgently in the Canton area, it's easy to feel as if you have no options and nowhere to turn. Luckily, you could have resources if you possess a car.
When you own a vehicle with a title in your name, you could just have a reliable way of getting money. All you have to do is apply for a title loan. In case you're not aware of this option, a title loan is a type of personal loan. However, unlike other personal loans, these loans are secured by a very specific piece of collateral—your car title. As such, you will need a vehicle title in your name with no liens on it in order to qualify.
How to Qualify for a Car Title Loan
Often, we come across borrowers who think they couldn't possibly qualify for one of our title loans. Usually, these are people who have been turned down for other types of credit or loans before. If that has happened to you, we still encourage you to apply for a title loan with LoanCenter.
At LoanCenter, we don't have the strict qualifications of many other lenders, mostly because our loans are based on collateral and not solely on credit. Some qualifications include: a vehicle in your name, can provide proof of regular income, and are able to use your title as collateral.
Of course, there also must be some equity in your vehicle. For this reason, newer cars or cars that are less than ten years old are often the preferred options for title loan financing. While just about any car can qualify, the more your automobile is worth, the higher the loan amount you could be approved for.
How Do Vehicle Title Loans Work?
Let's say that you might not be eligible for credit cards, or maybe you've already maxed out the ones that you possess. Bank loans and other more common sorts of borrowing often have extremely strict credit restrictions, leaving you feeling like you have nowhere to turn.
Before you give up, however, know that you do have another tactic. You can choose to apply for a title loan with LoanCenter. In case you're not aware of the idea, title loans are loans that are offered to clients who possess vehicles and who are able to offer their vehicle title as collateral on the loan. And, since there is collateral at play, credit becomes a lesser factor. As long as there's value in your car and you don't have any liens against it, you may be able to qualify for a title loan.
Superior Speed
Once you qualify for a title loan, it can be fast and easy to get your funds. We know that many of our borrowers are in a hurry, so we don't mess around when it comes to getting you your money.
Furthermore, we're happy to say that we have an efficient application process. For example, with bank lenders or other more standard lenders, you can sometimes expect a lengthy, complex application process, followed by a long waiting period to decide if you're approved. If you're not approved, then you've spent a lot of time for nothing in return. And, in the case that you are approved, you can expect to wait more time for your loan amount to be credited to your account and then even longer for it to clear.
Most people who are trying to borrow money don't have that kind of time to wait. If you need financing quickly, a title loan with LoanCenter is the way to go.
Final Considerations
Here at LoanCenter, while we do take a look at your current credit report and overall credit history, it's not the only factor. Instead, we look at your ability to repay.
What may you do with the loan?
We ask that you use the funds for legal purposes only.
What do I do from here?
You can begin by submitting our easy online form or giving us a call. In all of these regards and so many more, a title loan can be a wonderful thing. It can really help you out of a tough situation and offer you many benefits over other types of borrowing. So, what are you waiting for? Get in touch with us today to learn more and, when you're ready, take the first steps toward getting your title loan funds!
Contact Loan Center Today
Store Locator > Ohio > Canton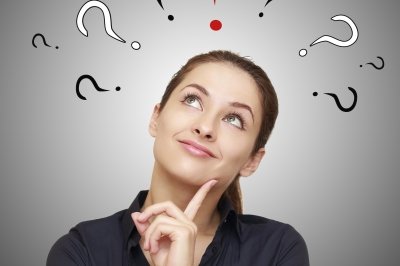 If you have questions, we have answers. Head over to our Frequently Asked Questions.
---
Find a Location by City