Car Title Loans in Cleveland, Ohio

GET FAST CASH NOW
Vehicle Title Loans in Cleveland, Ohio
When you require money quickly in the Cleveland area, it's easy to feel as if you have no choices and nowhere to turn. Luckily, you could have resources if you own a car.
When you own an automobile with a title in your name, you could just have a dependable way of getting funds. All you need to do is apply for a title loan. In case you're not aware of this option, a title loan is a type of personal loan. However, unlike other personal loans, these loans are secured by a very specific piece of collateral—your vehicle title. As such, you will need a vehicle title in your name with no liens on it in order to gain approval.
Easy Qualification Process
When people need credit, they often go into a panic over what their credit history looks like. They'll start checking their credit obsessively, which may do more harm than good. They may even make fast attempts to improve their credit, not realizing that can only be done with time. If you've thought of trying any of these measures, don't. Instead, consider applying for a title loan with LoanCenter. While we do look at your credit, it's not the sole factor in determining whether or not you can qualify for a title loan. Instead, we use your car title as collateral so your credit score becomes a lesser factor. If you own a car, have a reliable source of income, and can use the title as collateral, we may be able to lend to you.
How Do Vehicle Title Loans Work?
Title loans sound great, right? So great that you may be worried you won't get approved or that you aren't eligible for a title loan. Luckily, the eligibility criteria for title loans are not very harsh, but there are a few requirements you'll have to meet.
First, you need to be eighteen or older in order to get a title loan. Minors who own automobiles would have to give up their title to someone else and have that person the title loan in their name.
If you are of age for a title loan, your title cannot have any liens on it. And, if there ever has been a lien on your vehicle, you will generally need to show verification that it has been removed before you can obtain a title loan.
There also must be some worth to your vehicle. For this reason, newer vehicles or vehicles that are less than ten years old often are the best candidates for title loan financing. While just about any car can get you some funds if your loan application is approved, the more your vehicle is worth, the bigger the title loan total you're likely to be approved for.
Finally, bear in mind that you will need a verifiable way to satisfy your title loan. For most people, that's a job. However, disability payments, unemployment benefits, and other regular payments you get can often count as your income.
If you can meet these easy requirements, then it is possible you may get approval for a title loan.
Quick and Easy Financing
If you're like most title loan borrowers, then you need your money as soon as possible. Don't worry. We definitely understand that time is of the essence, which is why we try to process loan applications super quickly. And, even better yet, if you are approved, we'll get you your money as quickly as possible.
Final Considerations
Here at LoanCenter, while we do take a look at your current credit score and overall credit history, it's not the sole factor. Instead, we look at your ability to repay. Getting a title loan with us can be a wonderfully positive experience for you. We invite you to take the first steps today. The sooner you do, the sooner you can have the money you need!
Contact Us Today
Store Locator > Ohio > Cleveland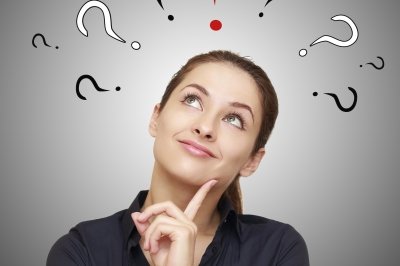 If you have questions, we have answers. Head over to our Frequently Asked Questions.
---
Find a Location by City