Car Title Loans in Wentzville, Missouri

GET FAST CASH NOW
Wentzville, Missouri is a beautiful place to live. Unfortunately, life sometimes gets out of control. If you are grappling with your living costs or with buying things you want or need, you're not alone. Many Wentzville dwellers have this issue.
The good news, however, is that you do have an easy way to get the funds you require, at least if you have a car. That option is to take out a title loan through LoanCenter. These are loans that are offered based on your willingness to provide your vehicle title as collateral on the loan.
If you're willing and able to do that, then you can qualify for a title loan from us and get the financing you need right away! Plus, you'll get a lot of other great benefits along the way.
You Can Keep Your Car
There are many lies about these types of loans. One of the most bizarre is that title loans require borrowers to give their vehicle over to the lender. However, this is not how title loans work! The reality is that you use your title as collateral, but you still get to keep using your car as you pay the loan. Your car never has to leave your possession at any time, which should help you to breathe a big sigh of relief!
If worrying about what you would do without a method of transportation kept you back from getting a title loan, now you know that this is not a viable worry. In fact, there are many lies floating around about title loans! So, before you believe something that gives you pause or makes you worry, ask LoanCenter or research them yourself. You'll find that these loans are a lot simpler and more straightforward than most people give them credit for.
Also, understand that, the more your vehicle is worth, the more money you can enjoy. So, if you have a newer car or a car that's otherwise worth a lot, getting the money you want shouldn't be difficult. You can typically borrow any amount that doesn't exceed the car's full value.
However, drivers with less desirable cars can still borrow. And, sometimes, borrowing lower amounts with an older vehicle or just not taking the total amount you're able to get can be smart. It can make the loan more reasonable and easy to pay back. Ultimately, we'll tell you what you can borrow, and then you can make your own choices from there.
Superior Speed
Having all your documentation together will make the application process much faster, which means you'll also get your funds hastily.
Just how fast? Well, LoanCenter can often get your application processed and approved in as little as thirty minutes. Actually, many people apply for a title loan and then get their loan on the very same day.
Unlike with bank loans, where approval can take weeks and then getting your funds takes even longer, title loans are typically instantly approved, and the funds are quickly provided to you!
Better than Selling Your Vehicle
Commonly, people who get into a "financial rough spot" will consider selling their vehicles as a way to make some cash. But, is that really the route you want to choose? You could be stuck without a car or with only one family car that everyone is forced to share.
Either situation could prove quite challenging depending on your circumstances. Plus, when you're acting from a place of panic, you're likely to sell your precious car for less than it's actually worth. Don't fall into this trap. Instead, opt for a title loan, which allows you to keep your car and still get the funds you need.
Use the Funds Your Way
There are so many ways that you can use a title loan from LoanCenter. Perhaps, for example, you want to pay off that student loan debt that's been hanging over your head forever. Or, maybe you just want to consolidate it to make payments easier.
You could really pay any major bill or debt or at least pay it down with a title loan. Using your loan responsibly in this manner will set you up for future financial success, which is just one of the many ways in which a title loan can ultimately have a major positive impact on your life. While borrowing sometimes gets a bad rep, if you do it the right way, it can actually be an investment in your future.
Is there a long wait to obtain your money?
Typically, you will obtain your loan money on the very same day that you apply.
What can the loan money be used for?
Your loan money is yours to utilize as you prefer. Spend it on bills or on a big purchase. It's up to you!
What do I do from here?
Fill out an application on our site and pre-qualify in seconds.
Contact Loan Center Today
Store Locator > Missouri > Wentzville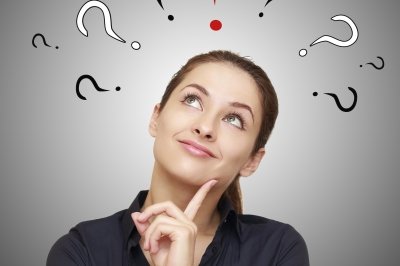 If you have questions, we have answers. Head over to our Frequently Asked Questions.
---
Find a Location by City