Car Title Loans in Lee's Summit, Missouri

GET FAST CASH NOW
Most individuals have landed in a situation in which they really needed cash, but were unsure as to how to get it. If you're currently in that situation, know that you're not alone, and that you likely have more options than you are aware of. One of the best of those options, however, is taking out a LoanCenter title loan.
If you own a car, then there's a very good chance that you can qualify for one of these loans through the professionals here at LoanCenter. We take joy in helping all kinds of people in all kinds of situations. As long as you're willing to use your vehicle title as loan security, then we'll do everything we are able to assist you and to ensure you get to enjoy the many benefits of title loans.
Stop Selling Your Stuff!
All too often, we hear about individuals selling objects they own when they get into a jam. They might sacrifice jewelry, heirlooms, or other objects meaningful to them just to try and get some income when they're in major need.
This is especially sad since these people have such an easy and more profitable choice in front of them: getting a title loan. If you have an automobile, there's no need to sell or pawn something you value. Just use your car title as collateral, keep using your car, and get the cash you require, and then pay it back over time. What could be simpler?
Enjoy Immediate Pre-Qualification
If a title loan sounds like it could be a nice choice for you, then we encourage you to fill out our simple pre-qualification form online. This easy form will only ask for some very general information from you about you and your automobile. As soon as you submit the form, you'll know immediately if you pre-qualify for a loan.
Our simple online application is a great way to avoid wasting your time and to get an idea of around how much you could receive through one of our title loans. Of course, if you have questions or concerns after submitting the form, our loan experts are always available to help you. Furthermore, if you do decide to proceed with a title loan (and you definitely should!), one of our friendly loan professionals will talk you through the whole process from start to finish.
A Fast Way to Get Funds
While car title loans provide a great many benefits to Lee's Summit customers, perhaps one of the best is just how quickly they can get their loan money once approved, especially when compared to other borrowing choices, like banks and more standard lenders.
When you borrow via these more common alternatives, you can expect a consuming application process that includes highly personal information, much of which may be hard to find. As a result, simply submitting your loan application can take many days if not more. Then, you have to wait many business days or more to know if you've even been approved for the loan. And, since most other lending methods have strict credit and background requirements, there's a good chance you won't be, which means you could waste all that time just to get nothing.
Even if you are qualified for another type of loan, you can expect to wait several business days or longer to get your money and then more time for the money to clear and actually be available for spending. Nothing about this procedure, if you can even get approved, spells rapidity or efficiency.
If you're not in a position where you can wait and wait for a loan you might get, a title loan from LoanCenter is clearly the ideal option. We work hard to immediately assess your application. And, if you do get approved for the loan, we'll make certain you get your loan amount as quickly as possible. In fact, in most cases, our clients get their loan money delivered and ready for use on the very same day that they qualify.
What's even better is that you can use these loan funds however you would like. Unlike other types of lenders, we'll never ask you why you need the money or what you plan to do with it. As long as you can qualify for the funds you want, which isn't difficult to do in most cases, you can get your funds from us and you can get them quickly.
Much Better than a Cash Advance
One common option people turn to when they are in need of cash and don't have great credit is a payday loan or a cash advance. This is a sort of loan where money is provided to the borrower and then repaid on their next payday, often all at once and often via direct withdrawal from the person's bank account.
But, before you turn to this choice, realize that payday advances often have extremely high interest rates. There is no real collateral involved, the way there is with a title loan, which is why you end up being charged so much. Furthermore, if you don't have a bank account, you might not be eligible for a loan at all. You may also find it impossible to pay back the loan in one lump sum.
Car title loans are much better options that will typically cost you a lot less in total and that give you the option of making regular payments to pay off the loan. So, before you choose cash advances, please consider a title loan. It's the logical thing to do!
Commonly Asked Title Loan Questions
What are the borrowing limitations for a title loan?
It varies based on how much your car is worth.
Can you use the loan money on anything?
You do not have to provide us with a reason why you want the loan or tell us what you plan to do with it
Are you a good candidate for an auto title loan?
If you have a profession or other source of income and own a car, you can get a car loan, even with bad credit.
Get in Touch with Us Today!
In all of these regards and so many more, a title loan can be a wonderful thing. It can really help you out of a bad situation and offer you many benefits over other types of borrowing. So, what are you waiting for? Get in touch with us today to learn more and, when you're ready, take the beginning steps toward getting your title loan funds!
Store Locator > Missouri > Lee's Summit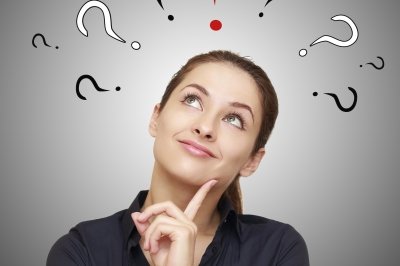 If you have questions, we have answers. Head over to our Frequently Asked Questions.
---
Find a Location by City