Car Title Loans in Independence, Missouri

GET FAST CASH NOW
Independence is a wonderful place to reside. Unfortunately, life sometimes gets out of control. If you are grappling with your living expenses or with buying items you want or need, you're not on your own. Many Independence dwellers have this problem.
The good news, however, is that you do have an easy way to get the money you require, at least if you own a vehicle. That way is to take out a title loan through LoanCenter. These are loans that are given based on your agreement to provide your vehicle title as security on the loan.
If you're willing and able to do that, then you can get a title loan from us and get the funds you need immediately! Plus, you'll get a lot of other great benefits along the way.
How to Qualify for a Vehicle Loan
Often, we come across borrowers who think they couldn't possibly qualify for one of our title loans. Usually, these are individuals who have been denied other types of financing or loans in the past. Even if that applies to you, we still encourage you to give LoanCenter a chance!
We don't have the difficult requirements of many other lenders, mainly because our loans are based on collateral, instead of on credit alone. We can approve almost anyone who owns a car, has income, and is able to use their title as loan security. Meet that very basic criteria, at least to start, and you're probably a perfect candidate for a loan through us.
Of course, there also must be some equity in your vehicle. For this reason, newer automobiles or automobiles that are less than ten years old are usually the best options for title loan financing. While just about any automobile can get you some cash, the more your car is worth, the bigger the title loan total you'll typically be approved for.
If you need to borrow a larger sum, we encourage you to bring the title to your best and newest vehicle. For smaller sums, however, an older car will do just fine. Remember, too, that it's generally up to you how much you borrow. Never feel like you have to take the full amount offered to you. Instead, take only what you can reasonably afford to pay off and what will allow you to successfully satisfy the loan.
Lenders Who Work with You
A positive of working with us is that we can help people from all walks of life. In fact, we regularly approve people who have poor credit or lower than average incomes. And, once we decide to work with you, we'll continue working with you. We offer flexible repayment options, and we're easy to deal with if you need to make any changes to your payment arrangement. Just let us know! Also, unlike many other lenders, we do not charge a fee or punish you in any way for paying your loan off early. Actually, we think it's a great way for you to save money, and we even encourage it because we truly are on your side!
Bad Credit is No Problem
Since we are not very strict about credit the way that so many other lenders are, we end up lending to a lot of people who have bad credit. The good news about that, however, is that their credit often improves by the end of the loan term.
When you make your loan payments as agreed upon, that information may be passed down to the credit bureaus. This, in turn, can help to build your credit. And, when you pay off the loan, that ending payment can have a big effect on your credit score as well. This can qualify you for more types and lines of credit in the future, which shows that title loans can benefit you both now and in the future .
What sum can I get through a title loan?
The most important factor is the value of your vehicle.
Is there a long wait to obtain your funds?
Once the paperwork is completed and approved, you'll get your money immediately
Is it hard to qualify for a vehicle loan?
You can easily obtain a title loan if you simply possess a car in your name that you own in full and have proof of regular income that demonstrates you can pay back the vehicle title loan.
Get in Touch with Us Today!
As you can see, a title loan is an excellent choice. To try it out for yourself, contact LoanCenter and start the application process. It might just be one of the best and smartest things you've ever done for yourself!
Store Locator > Missouri > Independence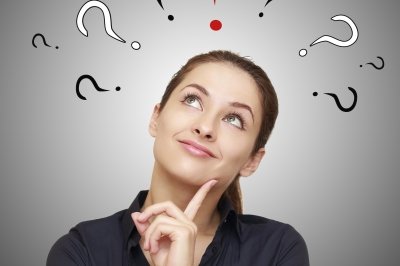 If you have questions, we have answers. Head over to our Frequently Asked Questions.
---
Find a Location by City