Car Title Loans in Blue Springs, Missouri

GET FAST CASH NOW
When you need money urgently in the Blue Springs area, it's easy to feel like you have no resources and nowhere to turn. Luckily, however, you do have choices if you have a car.
When you possess a car with a title in your name, you always have a sure source of funding to turn to. All you must do is take out a title loan. Title loans, in case you're not familiar with the concept, are loans available through LoanCenter that are becoming more and more widely used among Blue Springs area borrowers and for good reason.
These loans are offered to borrowers who are willing and able to offer their vehicle titles as loan collateral, which makes these loans very easy to come by. Furthermore, in addition to being an incredibly convenient alternative, these loans also happen to offer many excellent benefits.
How to Qualify for a Vehicle Loan
When people need to borrow money, they often go into a panic over what their credit history looks like. They'll start checking their credit online, which can often do more harm than good. They may even make fast attempts to strengthen their credit, not realizing that can only be done with time.
If you've thought of attempting any of these measures, stop. Instead, just apply for a title loan with us. Here at LoanCenter, we may look at your credit, but it doesn't play a major role in whether or not we'll lend to you. We're more focused on the equity stored up in your vehicle. Therefore, if you have a vehicle, a reliable source of income, and can use the title as collateral, chances are we can work with you. And, even better yet, making your loan payments on time may even help to raise your credit score for real!
What's more is that you can often borrow as much as you need, providing the total that you wish to borrow is less than the worth stored in your automobile. There are no absurd qualifications or long, difficult application processes. Just meet some easy criteria, and the loan is yours—just like that.
Quick and Easy Financing
If you're like many title loan borrowers, then you need to have your money as soon as possible. Don't worry. We definitely understand that, which is why we process loan applications super quickly. You can get approval from us in just a few minutes of your time. And, even better yet, we'll get you your money quickly too. Many borrowers are even able to get their funds on the very same day they get approved for them.
This is definitely not the case with more common lending options. With those routes the application process is extremely long and in-depth. It can take you awhile just to gather all the mandatory documentation and fill out the application. Then, you can expect to wait several days or even weeks, especially during high-need times, for your loan application to be looked at. Since approval rates are low, you could wait all that time just to find out you're not getting the loan. And, even if you do get approved, you can expect to wait longer for your money to come through and then even more time for it to clear and be available for use.
Obviously, other types of loans really aren't a good fit for the borrower in a time crunch. So, even if you can qualify for other borrowing options, title loans are the way to go if you need to get your money as soon as possible.
Bad Credit is No Problem
The good news is that you actually can get a title loan through us, even with less than perfect credit. Since you'll be using your vehicle title as security, the loan is less risky for us, which means we don't have to put quite as much faith in your credit. Instead, we base our decision about whether you can borrow and, if so, how much on the worth of your vehicle. The more your car is worth, the more you can generally borrow.
We do take a look at your credit in most cases, but that's mainly so that we can offer you the best interest rate and general loan terms possible. We use your credit, no matter what it looks like, to try and benefit you, not as a mark against you the way some types of lenders do.
What are the borrowing limitations for an auto loan?
Usually, you can borrow up to the total amount of your car's value.
Are auto title loans difficult to qualify for?
To be considered eligible, you'll need a lien-free vehicle title in your name and a verifiable source of income.
How do I start?
Submit an application on our site and pre-qualify instantly.
Get in Touch with Us Today!
Store Locator > Missouri > Blue Springs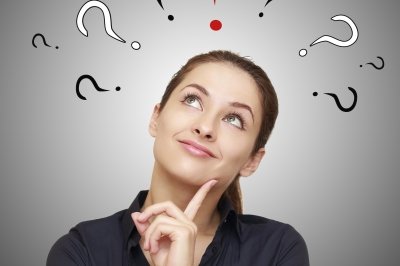 If you have questions, we have answers. Head over to our Frequently Asked Questions.
---
Find a Location by City