Car Title Loans in Springfield, Missouri

GET FAST CASH NOW
Springfield is a beautiful place to call home. Unfortunately, sometimes, the unexpected happens, leading to quite costly unforeseen difficulties. As such, it's no surprise that many Springfield residents find themselves desperately in need of funding.
If you ever get into this situation or if you're now in it, then know that you can always count on title loans from LoanCenter as a source of money.
Just in case you're not knowledgeable about title loans, these are loans that are offered to borrowers who have a vehicle with the title in their names. These borrowers are asked to put up their vehicle title as loan collateral, thus protecting the loan and making it easy to qualify for.
If you can meet the very easy stipulations for a title loan via LoanCenter, then there's no reason that you shouldn't be able to qualify, both for a title loan and the many advantages that go along with one.
The Truth About Title Loans
There are many lies about these types of loans. One of the most bizarre is that title loans force you to give your vehicle over to the lender. However, this is not accurate! The truth is that you use your title as collateral, but you still get to keep using your car as you complete the loan. Your car never has to leave your sight at any time, which should help you to relax! If worrying about what you would do without a method of transportation kept you away from considering a title loan, now you know that this is not a viable concern.
In fact, there are many lies floating around about title loans! So, before you believe something that gives you pause or makes you concerned, ask us or research them yourself. You'll find that these loans are a lot more basic and more straightforward than most people give them credit for.
Pre-Qualify Today!
If a title loan sounds like it could be a nice choice for you, then we encourage you to fill out our easy pre-qualification form online. This easy form will simply ask for some very basic information from you about you and your automobile. As soon as you submit the form, you'll know right away whether you pre-qualify for a loan.
Our easy online application is a great way to avoid wasting your time and to get an idea of about how much you could receive with one of our title loans. Of course, if you have questions or concerns after submitting the form, our loan professionals are always available to help you. Also, if you do choose to go ahead with a title loan (and you definitely should!), one of our friendly loan consultants will walk you through the whole process from start to finish.
A Fast Way to Get Funds
Many people who opt for title loans are in need of money fast. They might need this money to pay an overdue bill or just to survive until their next payday. Whatever your reasons, if you need your money right away, a title loan is definitely the right choice.
We make our application process as basic and straightforward as possible so that it doesn't take you a lot of time. In fact, you can actually apply online in just a few minutes and get instant pre-approval. When compared to the complicated application process required by banks and most other lenders, ours is a whole lot, faster, easier, and less stressful.
What's more is that, once you are approved for a loan, we do our best to get you your cash right away. In fact, many of our borrowers get their money on the very same day that they apply for it! When compared to the days or even weeks it can take you to get money from a bank or other lender—and that's if you even qualify—a title loan is easily the fastest option around.
As you can see, applying for a title loan with us has the power to better your life, both in the short-term and long-term. To start your journey toward a brighter financial future, fill out our simple loan form online or reach out to us by phone. We'll gladly provide you with a pressure free, obligation free loan quote to show you what we can do for you.
Bad Credit is No Problem
Since we are not very strict about credit the way that so many other lenders are, we end up lending to a lot of people who have poor credit. The nice thing about that, however, is that their credit often benefits by the end of the loan term.
When you make your loan payments as agreed upon, that information may be reported to the credit bureaus. This, in turn, can help to improve your credit. And, when you pay off the loan, that final payment can have a big effect on your credit score as well. This can provide for more types and lines of credit in the future, which shows that title loans can benefit you both in the short-term and the long-term .
How long do I have to wait to get my loan?
We work fast so that you receive your money as soon as possible.
Who is eligible for a vehicle loan?
If you have a profession or other source of regular money and own a car, you can obtain an auto loan, even with poor credit.
What's the first step in obtaining a vehicle title loan?
Apply for a loan with us immediately! The sooner you do, the more quickly you could have cash in your wallet.
Contact Us Today
Store Locator > Missouri > Springfield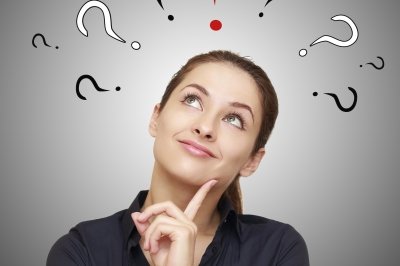 If you have questions, we have answers. Head over to our Frequently Asked Questions.
---
Find a Location by City