Car Title Loans in O'fallon, Missouri

GET FAST CASH NOW
Most people have landed in a situation where they really needed money, but were unsure as to how to obtain it. If you're currently in that place, know that you're not alone, and that you likely have more options than you realize.
One of the best of those options, however, is taking out a LoanCenter title loan. If you own a car, then there's a very good chance that you can get one of these loans through the professionals here at LoanCenter. We take joy in helping all kinds of people in all kinds of situations. As long as you're willing to use your vehicle title as loan security, then we'll do all we are able to approve you and to ensure you get to enjoy the many benefits of title loans.
What Do you Need to Qualify?
So, you think you want a title loan? If so, don't panic over your credit standing or how much money you earn. Unlike many other types of lenders, we're willing to approve a wide variety of people from all different walks of life. As long as you have a car that you own fully, a regular source of income, and will use your title as collateral, you can typically get one of our loans!
And, how you allocate the money is your choice. People often use funds from us to pay past due bills, to make it through a tough period when their pay was less than expected, or to finance a large purchase. We never pry into how you use the money or why you desire it in the first place. Our priority is only to get as many people approved as we possibly can so that they can finance the things they want and need in their lives.
If a title loan sounds like it could be a great choice for you, then we implore you to fill out our simple pre-qualification form online. This form will simply ask for some very basic information from you about you and your car. Once you submit the form, you'll know instantly if you pre-qualify for a loan.
Our basic online application is a great way to avoid wasting your time and to get an idea of around how much you could receive with one of our title loans. Of course, if you have questions or concerns after completing the form, our loan professionals are always available to help you. Plus, if you do choose to go ahead with a title loan (and you definitely should!), one of our friendly loan professionals will talk you through the whole process from start to finish.
Friendly Lenders Who Care
A advantage of financing through LoanCenter is that we can help borrowers from all walks of life. In fact, we often approve people who have poor credit or lower than average incomes. And, once we decide to work with you, we'll keep working with you.
We offer flexible repayment terms, and we're easy to deal with if you need to make any changes to your payment arrangement. Just keep us informed! Also, unlike many other lenders, we do not charge a fee or punish you in any way for paying your loan off ahead of time. In fact, we think it's a great way for you to save money, and we even encourage it because we truly are on your team!
Bad Credit is No Problem
Here at Loan Center, we do take a look at your current credit score and overall credit history. However, if these things are poor, don't assume that you cannot borrow from us. We pride ourselves on always looking at the "big picture" of a borrower and offering loans to people with both great credit and poor credit or even no credit at all.
What's even better is that many of the borrowers who come into a loan agreement with poor credit or no credit leave it with a much improved credit score. That's because, as you make your loan payments on time, this information may be reported to the credit bureaus, thereby improving your score. And, when you pay the loan off, that can serve as a major boost to your credit score.
In these ways, a title loan could potentially help you both in the short-term and the long-term. Many of our borrowers, after successfully paying off their title loan agreements, are able to qualify for more and more diverse lines and types of credit in the future.
How long does it take to receive the loan amount?
There is no long waiting period. Once we review your application, you can access your funds right away.
How can you use the loan money?
Your loan amount is yours to allocate as you wish. Spend it on bills or on a large purchase. It's your choice!
Where do I begin?
Apply for a loan with us today! The sooner you do, the more quickly you could have cash in your bank.
Contact Us Today
Store Locator > Missouri > O'fallon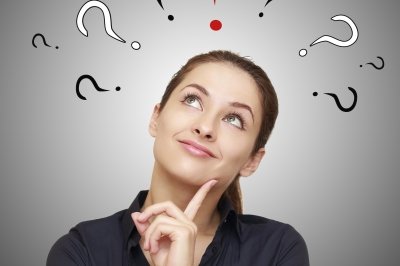 If you have questions, we have answers. Head over to our Frequently Asked Questions.
---
Find a Location by City