Car Title Loans in St. Charles, Missouri

GET FAST CASH NOW
St. Charles is a wonderful place to reside. Unfortunately, sometimes, the unexpected happens, leading to quite costly unforeseen situations. Thus, it's no shock that many St. Charles residents find themselves desperately in need of funding.
If you ever get into this scenario or if you're currently in it, then know that you can always count on title loans from LoanCenter as a source of money.
Just in case you're not familiar with title loans, these are loans that are given to borrowers who have a car with the title in their names. These borrowers are asked to put up their vehicle titles as loan collateral, thus securing the loan and making it easier to qualify for.
If you can meet the very basic requirements for a title loan from LoanCenter, then there's no reason that you shouldn't be able to qualify, both for a title loan and the many bonuses that go along with one.
Easy Qualification Process
You'll be happy to learn that qualifying for a title loan is actually not as difficult as you might think! The eligibility requirements are actually pretty easy to meet.
We ask that you be an adult, which means at least 18 years of age. We also ask that you own your vehicle outright and have no liens on the auto. If there have been liens formerly, we may ask you to show proof that the liens have been cleared. You will also need a reliable source of income, such as a full-time or part-time job to show that you can pay back the loan.
Typically, if you can meet these qualifiers, you can get a title loan! As long as there is equity or worth left in your auto—and there is in most vehicles—chances are that we can help you!
Superior Speed
If you're like most individuals who apply for a title loan, you are doing so because you need your income as soon as possible. Thankfully, here at LoanCenter, we understand that, for most of our customers, time and speed are of the essence. That's why we never make you wait for your title loan funds.
Our sense of speed begins with the application process. You can fill out the simple form online or, if you prefer, give us a call to get pre-qualified. From there, we'll work hard and fast to help you fill out your loan application, provide all of the required documents, and then get approved for your loan.
This is much more efficient than other options, such as bank loans or other common loans, which often require you to fill out intricate, in-depth forms and then wait days or more to determine if you've even been approved. And, with poor approval rates, it's not likely that you will get an approval, specifically if you have less than perfect credit. Even if you do, you can expect more waiting time to get your funds and for them to be usable.
Here at LoanCenter, we realize and understand that our customers do not have that type of time to waste. That's why we offer quick approvals and even faster money. Most of our customers get their funds on the very same day that they apply for them, which makes title loans a perfect fit for anyone borrowing in an emergency situation or just in serious need of some fast money.
No Credit Concerns
You may be worried about your credit score, especially if it has caused you to be rejected for other types of borrowing in the past. Know that title loans are not like other types of loans.
While other loan varieties may require superior credit for you to even be considered for approval, we are glad to work with borrowers with all types of situations and with all types of credit rates. And, while decent credit can often help you to get the best possible terms for your loan, it's not a requirement. Plus, our rates are so fair and reasonable that, even with bad credit, we can still assist you.
Don't be nervous to apply with us, no matter what your credit looks like. In fact, borrowing with us could even potentially boost your credit since making your payments might cause your credit score to rise, thus making you eligible for more and more varied lines and types of credit in the future.
How much can I obtain with a car title loan?
Generally, you can borrow up to the full amount of your vehicle's equity.
Are vehicle title loans hard to obtain?
Qualifying for an auto title loan is super simple when you own your own vehicle and have a regular source of income.
What do I do to get started?
You can submit your application completely online, or you're welcome to do it in person or on the phone.
Contact Loan Center Today
Store Locator > Missouri > St. Charles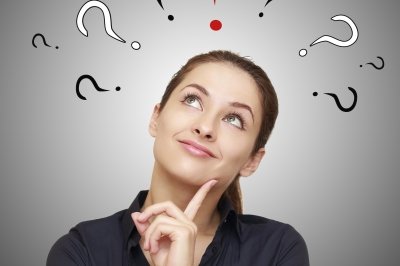 If you have questions, we have answers. Head over to our Frequently Asked Questions.
---
Find a Location by City