Auto Title Loans in Louisville, Kentucky
GET FAST CASH NOW
Car Title Loans in Louisville, KY
If you live in the Louisville, Kentucky area and are in need of some quick money, you're in luck! Louisville residents can get a car loan from LoanCenter, who will work with you to ensure you obtain the money you need as quickly as possible.
In case you're not aware of car title loans, these are loans that use your car's title as collateral. And, because there is collateral at stake, you don't need good credit or even any credit in order to qualify.
So, no matter what your credit history looks like, a Louisville title loan can be an advantageous choice for you to get cash right away!
Easy Qualification Process
When people need credit, they often go into a panic over what their credit background looks like. They'll start checking their credit incessantly, which can often do more harm than good. They may even make desperate tries to better their credit, not realizing that can only be done with time. If you've thought of resorting to any of these measures, stop.
Instead, simply apply for a title loan through us. Here at LoanCenter, we may consider your credit, but it doesn't play a big role in whether or not we'll work with you. We're more concerned with the equity stored up in your vehicle.
Therefore, if you own a vehicle, have a reliable source of income, and can use the title as collateral, chances are we can work with you. And, even better yet, making your loan payments on time may even help to improve your credit score for real!
If a title loan sounds like it could be a great fit for you, then we encourage you to fill out our simple pre-qualification form online. This non-complicated form will just ask for some very basic information about you and your vehicle. Once you submit the form, you'll know instantly whether you pre-qualify for a loan.
Our online form is an excellent way to avoid wasting your time and to get an idea of how much you could receive with one of our title loans. Of course, if you have questions or concerns after completing the form, our loan professionals are always available to help you. Also, if you do choose to move forward with a title loan (and you definitely should!), one of our experienced loan consultants will walk you through the whole process from beginning to end.
Superior Speed
If you're like many title loan borrowers, then you need to have your money as fast as possible. Don't worry. We definitely understand that, which is why we process loan applications very quickly. You can get approval from us in just a few minutes of your time. And, even better yet, we'll get you your money fast too. Many borrowers are even able to get their loan funds on the very same day they get approved for them.
This is definitely not the case with more common lending options. With those methods, the application process is extremely long and in-depth. It can take you awhile just to gather all the required documentation and fill out the application. Then, you can expect to wait several days or even longer, especially during peak times, for your loan application to be reviewed. Since approval rates are low, you could wait all that time just to find out you're not getting any money. And, even if you do get approved, you can expect to wait longer for your money to come through and then even more time for it to clear and be available for use.
Obviously, other types of loans really aren't a good choice for the borrower in a rush. So, even if you can qualify for other borrowing options, title loans are the way to go if you need to get your money as soon as possible.
How many days does it take to obtain the loan money?
There is no long waiting period. Once we review your application, you receive your loan instantly.
Are car loans difficult to obtain?
You can easily receive a vehicle title loan if you simply have a car in your name that you own completely and proof of regular income.
How do I get the application started?
You may fill out your application completely online, or you're welcome to do it in person or on the phone. In just a few moments of your time, you could be well on your way to a much more advantageous financial situation.
Get in Touch with Us Today!
Store Locator > Kentucky > Louisville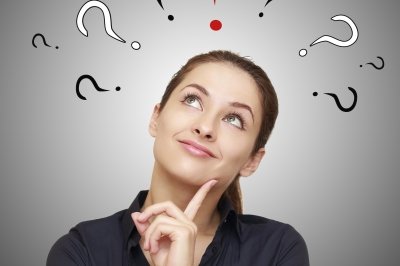 If you have questions, we have answers. Head over to our Frequently Asked Questions.
---
Find a Location by City