Auto Title Loans in Jeffersontown, Kentucky
GET FAST CASH NOW
Car Title Loans in Jeffersontown, KY
When you require a loan quickly in the Jeffersontown area, it's easy to feel as if you have no choices and nowhere to get help. Fortunately, in actuality, you do have choices if you possess a car.
When you own a car with a title in your name, you always have a sure form of equity to turn to. All you have to do is take out a title loan. Title loans, in case you're not familiar with this option, are loans offered through LoanCenter that are becoming more and more widely used among Jeffersontown area borrowers and for good reason.
These loans are provided to borrowers who are willing and able to offer their vehicle titles as loan security, which makes these loans very easy to come by. Furthermore, in addition to being a simple choice, these loans also happen to include several great advantages.
An Easy Qualification Process
You'll be glad to know that qualifying for a title loan is actually not as difficult as you might believe! The eligibility requirements are very basic.
We ask that you be an adult, which means at least 18 years of age. We also require that you own your vehicle in full and have no liens on the vehicle. If there have been liens formerly, we may require you to show verification that the liens have been satisfied. You will also need a verifiable source of income, such as a full-time or part-time job to indicate that you can pay back the loan.
Typically, if you can meet these basics, you can get a title loan! As long as there is equity or worth left in your vehicle—and there is in most vehicles—chances are that we can work with you!
The Ability to Keep Your Car
Sadly, a lot of people are really misled about title loans. One of the most common lies floating around, for example, is that getting a title loan means signing ownership of your vehicle over to the title loan lender.
Thankfully for you and for borrowers everywhere, that's not how they work! Instead of signing over your actual car, you only use the vehicle title as collateral. Once the loan has been paid in full, the car title reverts back to you.
Even better yet, you get to keep and continue to drive your car throughout the course of the loan. In fact, it never has to leave your side. When you hear rumors like these about title loans, don't believe the hype. Trust us and the contract you sign to tell you the real truth about title loans.
Quick and Easy Financing
While car title loans offer a great many perks to Jeffersontown borrowers, perhaps one of the best is just how immediately they can get their loan amounts once approved, especially when compared to other lending alternatives, like banks and more standard lenders.
When you borrow via these more standard alternatives, you can expect a consuming application process that includes providing very personal information, much of which may be difficult to come by. As a result, just completing your loan application can take many days if not more. Then, you have to wait many business days or longer to know if you've even been deemed eligible for the loan. And, since most other lending options have strict credit and background requirements, there's a good chance you won't be, which means you could wait all that time just to get nothing.
Even if you are accepted for another type of loan, you can expect to wait many business days or more to get your money and then more time for the funds to clear and actually be available for use. Nothing about this procedure, if you can even get approved, spells speed or efficiency.
If you're not in a place where you can wait and wait for a loan you may get, a title loan from LoanCenter is clearly the best option. We work diligently to quickly approve your application. And, if you do get approved for the loan, we'll make sure you get your money as quickly as possible. In fact, in most cases, our clients get their loan funds delivered and ready for use on the very same day that they apply.
What's even better is that you can use these loan funds however you want. Unlike other types of lenders, we'll never ask you why you need the loan or what you plan to do with it. As long as you can qualify for the funds you want, which isn't difficult to do in most situations, you can get your funds from us and you can get them right away.
No Credit Concerns
Since we are not incredibly picky about credit the way that so many other lenders are, we end up lending to a lot of people who have less than perfect credit. The nice thing about that, however, is that their credit often improves by the end of the loan term.
When you make your loan payments as agreed upon, that information may be reported to the credit bureaus. This, in turn, can help to strengthen your credit. And, when you pay off the loan, that ending payment can have a big impact on your credit score as well. This can qualify you for more types and lines of credit in the future, which shows that title loans can benefit you both now and later.
How can you utilize the loan money?
Your loan amount is yours to allocate as you want. Spend it on bills or on a large purchase. It's your choice!
Are auto title loans difficult to obtain?
To qualify, you'll need a lien-free vehicle title in your name and a demonstrable source of income.
How do I get the process started?
You can submit your application online, or you're welcome to do it in person or on the phone.
Get in Touch with Us Today!
Store Locator > Kentucky > Jeffersontown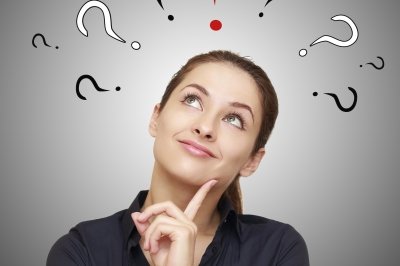 If you have questions, we have answers. Head over to our Frequently Asked Questions.
---
Find a Location by City