Auto Title Loans in Independence, Kentucky
GET FAST CASH NOW
Car Title Loans in Independence, KY
Many people in the Independence vicinity find themselves in immediate need of money with no easy way to get it. Whether you have a major bill due or you'd like to buy something you can't afford, a title loan from LoanCenter could be the answer that you've been hoping for.
In case you're not familiar with them, title loans are loans that are given to borrowers who own vehicle titles in their names. They must be willing to use the vehicle title as security for the loan. Generally, they also must have a means of verifiable regular income and be at least of adult age.
If you can meet these very simple stipulations, then there's a great chance that you can qualify for one of our title loans and all of the perks that come along with them.
Qualifying is Easy!
Often, we come across borrowers who think they couldn't possibly qualify for one of our title loans. Usually, these are people who have been turned down for other types of credit or loans in the past. Even if that applies to you, we still implore you to give LoanCenter a try!
We don't have the difficult requirements of many other lenders, mostly because our loans are based on collateral, instead of on credit alone.
And, since there is collateral at play, it's not needed to have ideal credit in order to get a title loan. As long as there's equity in your automobile and you don't have any liens on it, a title loan is usually yours for the taking.
The best part is that people who get and successfully pay off their title loans often see their credit increase. The fact that they're paying their bills on time is something that credit bureaus notice. And, over time, your credit can start to improve, opening you up for more lines and types of credit in the future. Of course, even if you can qualify for other types of credit, we hope you'll come back to us if you ever need help again. After all, nobody will get you your money faster or treat you better!
Friendly Financing
An upside of financing through us is that we can help people from all walks of life. In fact, we often approve people who have poor credit or lower than average incomes. And, once we decide to work with you, we'll keep working with you.
We offer flexible repayment plans, and we're easy to deal with if you need to make any changes to your payment terms. Just let us know! Also, unlike many other lenders, we do not charge a fee or penalize you in any way for paying your loan off early. In truth, we think it's a wonderful way for you to save money, and we even encourage it because we truly are on your team!
A Great Alternative to Selling Your Car
Commonly, individuals who get into a "financial jam" will consider selling their vehicles as a way to get some cash. But, is that really the route you want to go down?
You could be stuck without a car or with only one family vehicle that everyone is forced to share. Either situation could prove quite difficult depending on your circumstances. Plus, when you're acting from a place of panic, you're likely to sell your precious automobile for less than it's actually worth. Don't fall into this trap. Instead, opt for a title loan, which allows you to keep your car and still get the funds you need.
Commonly Asked Title Loan Questions
Need a quick rundown of how title loans work? If so, check out these common title loan questions and answers:
What kind of funds can I get with a vehicle title loan?
It varies based on how much your vehicle is worth.
How quickly will I receive my loan funds?
Once the paperwork is filled out and approved, you'll get your money immediately.
Who is eligible for a car title loan?
Don't fret! Excellent credit isn't needed to obtain a vehicle loan, but you will require a car title in your name and a regular source of income.
Contact Us Today
Store Locator > Kentucky > Independence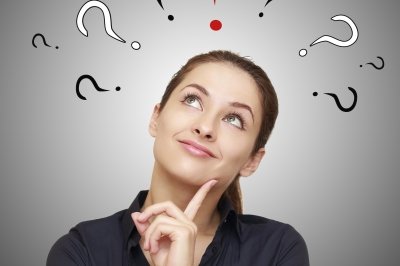 If you have questions, we have answers. Head over to our Frequently Asked Questions.
---
Find a Location by City