Auto Title Loans in Hopkinsville, Kentucky
GET FAST CASH NOW
Car Title Loans in Hopkinsville, KY
When you desire funds urgently in the Hopkinsville area, it's easy to feel as though you have no resources and nowhere to turn. Fortunately, in actuality, you do have choices if you have a vehicle.
When you possess an automobile with a title in your name, you always have a reliable form of equity to turn to. All you have to do is apply for a title loan. Title loans, in case you're not familiar with the concept, are loans available through LoanCenter that are becoming more and more popular among Hopkinsville area borrowers and for good reason.
These loans are given to borrowers who are willing to agree to offer their vehicle titles as loan collateral, which makes these loans very easy to get. Furthermore, in addition to being an easy option, these loans also happen to include several great advantages.
Pre-Qualify in Minutes
If a title loan sounds like it could be a nice choice for you, then we implore you to fill out our effortless pre-qualification form online. This simple form will ask for some very basic information from you about you and your automobile. As soon as you submit the form, you'll know right away if you pre-qualify for a loan.
Our easy online application is a great way to avoid wasting your time and to get an idea of approximately how much you could get with one of our title loans. Of course, if you have questions or concerns after filling out the form, our loan professionals are always available to help you. Plus, if you do choose to go ahead with a title loan (and you definitely should!), one of our experienced loan consultants will talk you through the whole process from start to finish.
A Fast Way to Get Funds
Having all your paperwork together will make the application process much faster, which means you'll also get your loan hastily.
Just how quickly? Well, LoanCenter can often get your application processed and approved in as little as half an hour. Actually, many people apply for a title loan and then get their money on the very same day.
Unlike with bank loans, where approval can take months and then getting your loan takes even longer, title loans are generally rapidly approved, and the funds are immediately delivered to you!
This makes title loans ideal for situations where you have to have money right away, such as when an emergency pops up. The nice thing about that is that you can get your money when you need it and then pay it back as soon as you're able, such as on your next payday. If you like, you can even pay the full loan off all at once, and, unlike other lenders, we don't penalize you for this smart choice.
No Credit Concerns
Your credit is not a very important factor in deciding whether or not you can borrow with us. Instead, we focus mainly on the fact that you have a reliable, regular source of income that will enable you to pay back the loan and on the equity in your car. Generally, the more your car is worth, the more you can borrow.
If you own a newer car, this works out perfectly for you since you'll be able to borrow a large amount in most cases. In fact, as long as what you're borrowing is less than the value of the automobile, you should be fine.
Of course, it's not just pristine cars that can be used for a title loan. Even older vehicles still have value in them, so you can still obtain a loan of some amount with an older car. Plus, it's often wiser to borrow less to keep your interest low and to make your loan easier to pay off.
Remember also that, no matter how much loan money you are offered, you can decide how much you borrow. You're never talked into taking the full loan amount offered to you, which makes it easier to receive what you need but also to borrow responsibly.
How fast can the loan be received?
Generally, you will get your loan amount on the very same day that you apply.
Can you spend the loan money on anything?
The funds can be used for bills, a costly purchase, or really anything you want, though it's always smart to use it responsibly.
How do I find out more?
You can begin by submitting our easy online form, giving us a call, or coming in to your closest location.
Need a quick rundown of how title loans work? If so, check out these common title loan questions and answers:
What kind of funds can I get with a vehicle title loan?
It varies based on how much your vehicle is worth.
How quickly will I receive my loan funds?
Once the paperwork is filled out and approved, you'll get your money immediately.
Who is eligible for a car title loan?
Don't fret! Excellent credit isn't needed to obtain a vehicle loan, but you will require a car title in your name and a regular source of income.
Get in Touch with Us Today!
Store Locator > Kentucky > Hopkinsville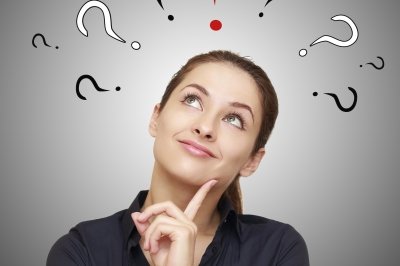 If you have questions, we have answers. Head over to our Frequently Asked Questions.
---
Find a Location by City