Auto Title Loans in Frankfort, Kentucky
GET FAST CASH NOW
Auto Title Loans in Frankfort, KY
If you live in the Frankfort, Kentucky area and are in need of some quick money, you're in luck! Frankfort residents can get an auto title loan from LoanCenter, who will work with you to ensure you get the funds you want as soon as possible.
In case you're not educated on car title loans, these are loans that rely on your car's title as security. And, because there is collateral at stake, you don't have to have good credit or even any credit in order to qualify.
So, no matter what your credit looks like, a Frankfort title loan can be an advantageous way for you to get funds right away !
How to Qualify for a Vehicle Loan
So, you think you would like a title loan? If so, don't fret over your credit history or how much money you earn. Unlike many other types of lenders, we're willing to assist a wide range of people from all different walks of life. As long as you have an automobile that you own outright, a regular source of income, and will use your title as collateral, you can typically obtain one of our loans!
And, how you spend the money is up to you. People often use funds from us to pay past due bills, to make it through a tough month when their pay was less than expected, or to finance a large purchase. We never pry into how you allocate the loan or why you need it in the first place. Our goal is simply to get as many people approved as we possibly can so that they can afford the things they want and need in their lives.
With that said, you can qualify for a loan even with poor credit or no credit, though having good or decent credit can help you to qualify for a reduced interest rate. However, even when borrowers have bad credit, we still provide some of the most fair interest rates available.
As you can tell, the qualifications for title loans are not extreme. Almost anyone can get one. And, the more your vehicle is worth, the more money you can get. So, if you have a more modern car or a car that's otherwise very valuable , getting the money you want shouldn't be difficult. You can generally borrow any amount that doesn't go over the car's overall value.
However, drivers with less desirable cars can still borrow. And, sometimes, borrowing smaller amounts with an older vehicle or just not taking the full amount you're able to get can be wise. It can make the loan more affordable and easy to pay back. Ultimately, we'll inform you of what you can borrow, and then you can make your own moves from there.
A Fast Way to Get Funds
Many people who choose title loans are in need of money fast. They might need this money to pay a delinquent bill or just to make ends meet until their next payday. Whatever your reasons, if you need your money fast, a title loan is definitely the way to go.
We make our application process as basic and straightforward as possible so that it doesn't take you much time. In fact, you can actually apply online in just a few minutes and get instant pre-approval. When compared to the in-depth application process required by banks and most other lenders, ours is a whole lot faster, easier, and more convenient.
What's more is that, once you are approved for a loan, we do our best to get you your cash as quickly as possible. In fact, many of our borrowers get their money on the very same day that they take out the loan! When compared to the days or even weeks it can take you to get money from a bank or other lender—and that's if you even get approval—a title loan is easily the most expedient option around.
How much money can I get via an auto loan?
The amount will fluctuate and is dependent on many different factors.
Are title loans hard to obtain?
You can easily get a car title loan if you simply have a car in your name that you own completely and proof of regular income.
How do I find out more?
To learn more, fill out our easy online form or reach out by phone . We'll answer your questions and, when you're ready, get you started down the path to taking out your own title loan.
Contact Loan Center Today
Store Locator > Kentucky > Frankfort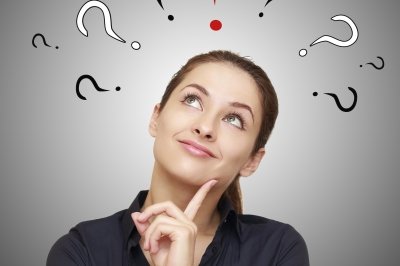 If you have questions, we have answers. Head over to our Frequently Asked Questions.
---
Find a Location by City