Auto Title Loans in Lexington, Kentucky
GET FAST CASH NOW
Car Title Loans in Lexington, KY
If you live in the Lexington, Kentucky area and are in need of some quick money, you're in luck! Lexington residents can get a vehicle title loan from Loan Center, who will work with you to ensure you obtain the funds you require as soon as possible.
In case you're not aware of auto loans, these are loans that use your car's title as security. And, because there is collateral at stake, you don't require perfect credit or even any credit in order to qualify.
So, no matter what your credit is like, a Lexington title loan can be an excellent way for you to get funds right away!
Easy Qualification Process
Title loans sound pretty great, right? So great that you may be convinced you won't get approved or that you aren't eligible for a title loan.
Luckily, the eligibility requirements for title loans are not very harsh, but there are a few requirements you'll have to meet.
First, you need to be eighteen or above in order to get a title loan. Minors who own automobiles would have to relinquish their titles to a third party and have that person obtain the title loan in their name.
If you are applicable for a title loan, your title needs to be unrestrained. It cannot have any liens against it. And, if there ever has been a lien on your vehicle, you will typically need to show proof that it has been cleared before you can obtain a title loan.
There also must be some value in your automobile. For this reason, newer cars or cars that are less than ten years old are typically the preferred candidates for title loan funding. While just about any car can get you some cash, the more your car is worth, the bigger the title loan amount you'll typically be approved for.
Finally, understand that you will need a verifiable way to satisfy your title loan. For most people, that's employment. However, disability payments, unemployment benefits, and other regular payments you get can often count as your income.
If you can meet these basic requirements, then you can usually get approved for a title loan with no issue
Quick and Easy Financing
If you're like most people who apply for a title loan, you are doing it because you need your funds as soon as possible. Thankfully, here at LoanCenter, we understand that, for most of our clients, time and speed are extremely important. That's why we never make you wait for your title loan money.
Our sense of efficiency starts with the application process. You can fill out the simple form online or, if you desire, give us a call to get pre-approved. From there, we'll work diligently to help you complete your loan application, provide all of the required documents, and then get approved for your loan.
This is much faster and better than other choices, such as bank loans or other traditional loans, which often force you to fill out intricate, in-depth forms and then wait days or even weeks to determine if you've even been approved. And, with small approval rates, it's not likely that you will get a loan approval, specifically if you have bad credit. Even if you do get approved, you can expect more waiting time to get your funds and for them to be usable.
Here at LoanCenter, we realize and understand that our borrowers do not have that type of time to waste. That's why we offer fast approvals and even faster funds. Most of our customers get their funds on the very same day that they apply for them, which makes title loans a great option for anyone borrowing in an emergency situation or just in dire need of some fast funds.
Bad Credit is No Problem
Your credit is not a major factor in determining whether or not you can borrow with us. Instead, we focus mainly on the fact that you have a reliable, regular source of pay that will enable you to pay back the loan and on the equity in your automobile. Typically, the more your car is worth, the more you can borrow.
If you possess a newer car, this works out well for you since you'll be able to borrow a large amount in most cases. In fact, as long as what you're borrowing is less than the value of the automobile, you should be good to go.
Of course, it's not just new cars that can be used for a title loan. Even older vehicles still have worth in them, so you can still obtain a loan of some amount with an older automobile. Furthermore, it's often better to borrow less to keep your interest reasonable and to make your loan easier to pay off.
Remember as well that, no matter how much loan money you are offered, you can control how much you borrow. You're never forced into taking the full loan amount offered to you, which makes it easier to receive what you need but also to borrow responsibly.
What can the loan amount be used for?
The loan can be used for expenses, a costly purchase, or really anything you like, though it's always wise to use it responsibly.
Are auto title loans difficult to obtain?
Qualifying for an auto loan is super doable providing you own your own vehicle and have regular income.
How do I get the loan started?
Complete an application online and pre-qualify instantly.
Contact Loan Center Today
Store Locator > Kentucky > Lexington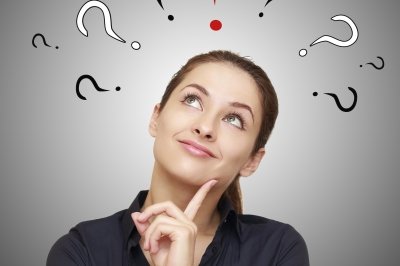 If you have questions, we have answers. Head over to our Frequently Asked Questions.
---
Find a Location by City