Auto Title Loans in Bowling Green, Kentucky
GET FAST CASH NOW
Car Title Loans in Bowling Green, KY
Most residents have found themselves in a situation where they seriously needed cash, but were unsure as to how to get it. If you're currently in that place, know that you're not alone, and that you likely have more options than you think.
One of the best of those options, however, is taking out a vehicle title loan. If you own a car, then there's a very good chance that you can obtain one of these loans through the professionals here at LoanCenter. We take pride in assisting all kinds of people in all kinds of situations. As long as you're able to use your vehicle title as loan collateral, then we'll do everything we can to help you and to ensure you get to enjoy the many benefits of title loans.
Learn the Truth about Title Loans
So, you think you want a title loan? If so, don't fret over your credit score or how much money you earn. Unlike many other sorts of lenders, we're willing to work with a wide range of people from all different walks of life. Generally, all you need to work with us is:
An automobile that you own in full
A regular source of income
A government-issued ID
The willingness to use your vehicle title as loan collateral
If you meet those requirements and get approved, then how you spend the money is your choice. People often use funds from us to pay past due bills, to make it through a difficult period when their pay was less than expected, or to finance a big purchase. We never pry into how you use the funds or why you want them in the first place. Our goal is simply to get as many people approved as we possibly can so that they can enjoy the things they want and need in their lives.
If a title loan sounds like it could be a nice choice for you, then we implore you to fill out our easy pre-qualification form online. This form will simply ask for some very basic information from you about your vehicle. As soon as you submit the form, you'll know right away if you pre-qualify for a loan.
Our simple online paperwork is an excellent way to avoid wasting your time and to get an idea of approximately how much you could borrow via one of our title loans. Of course, if you have questions or concerns after submitting the form, our loan advisors are always available to help you. Also, if you do decide to proceed with a title loan (and you definitely should!), one of our friendly loan advisors will walk you through the whole process from start to finish.
Quick and Easy Financing
Once you gain approval for a title loan, it's incredibly fast and easy to get your loan amount. In fact, many of our borrowers actually get their loan funds on the very same day that they get approved for them. We understand that many of our borrowers are in a hurry, so we don't play around when it comes to getting you your money.
Plus, we're proud to say that we're a much quicker option than other types of lenders. With bank lenders or other more standard lenders, for example, you can expect a drawn-out application process, followed by a long waiting period to determine if you're approved. If you're not, then you've spent a lot of time for nothing. And, if you are, you can expect to wait longer for your loan money to be deposited to your account and then even longer for it to clear.
Most people who are trying to borrow money don't have that kind of time to waste. If you need funds now, a title loan is the way to go, even if you can obtain another type of funding.
Bad Credit is No Problem
While bank loans and other more standard forms of lending require you to have a great credit score, that's not the case with title loans. We do ask to see your credit, but it's not the main determining factor in whether or not you get a loan. Actually, the main reason we look at your credit is to try and come up with the best interest rate and loan terms to meet your unique needs and situation.
Since our loans are based on collateral, we don't need you to have amazing credit the way that other lenders do. Conversely, we just look mainly at the equity within your automobile. So, the more your car is worth, the higher the amount you can typically borrow. This fact allows you to have a great degree of control over the loan process.
If you have several vehicles, for example, and you know you want to borrow a larger amount, you could use the newest or most expensive vehicle title as collateral. On the other hand, if you just need to borrow a small amount, an older vehicle will do the trick as well.
Of course, with that said, you are never required to borrow the full amount for which you are eligible. You can borrow less than you are offered in most cases, which gives you the ability to better control your loan and to make smart decisions from a financial standpoint.
How can you allocate the loan funds?
You may use your loan funds on anything you want, no questions asked.
Are vehicle title loans hard to obtain?
You can easily get a vehicle loan if you simply have a car in your name that you own outright and proof of regular income that shows you can pay back the car loan.
How do I find out more?
To learn more, you can call LoanCenter or fill out our contact form to have a knowledgeable loan agent call you.
Contact Us Today
Store Locator > Kentucky > Bowling Green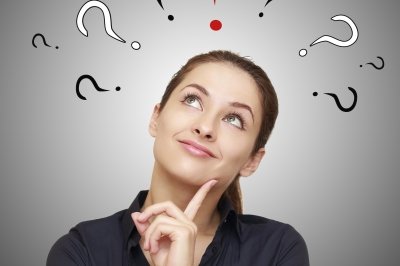 If you have questions, we have answers. Head over to our Frequently Asked Questions.
---
Find a Location by City