Car Title Loans in Hoover, Alabama

GET FAST CASH NOW
Car Title Loans in Hoover, Alabama
If you live in the Hoover area and need money, then you should educate yourself about title loans, which are available through LoanCenter.
In case you're not aware of this type of financing, a title loan is a type of personal loan. However, unlike other personal loans, these loans are backed by a very specific sort of collateral: your car title. As such, you will need an automobile title in your name with no liens tied to it to qualify.
How to Qualify for a Car Title Loan
All too commonly, we hear about people selling things they possess when they get into a bad financial situation. They might sacrifice jewelry, family heirlooms, or other things that are meaningful to them just to try and get some cash when they're in major need. This is especially unfortunate since these people could have a more viable option in front of them: applying for a title loan. If you have a vehicle and your vehicle has some value to it, it's possible that you can qualify for a LoanCenter title loan.

If you are approved, you will still be able to keep your car and drive it during the loan period. All we ask is that you make all payments in a timely fashion according to the terms of the loan agreement; doing so could reflect positively on your credit score.
How Do Vehicle Title Loans Work?
Title loans sound amazing, right? So great that you may be worried you won't get approved or that you aren't eligible for a title loan. Fortunately, the eligibility criteria for title loans are often less strict than other types of personal loans, but there are a few requirements you'll have to meet.

For starters, you must be eighteen or above to obtain a title loan.

If you are applying for a title loan, your title cannot have any liens. And, if there ever has been a lien on your automobile, you will usually need to show confirmation that it has been removed before you can obtain a title loan.

There also must be some equity to your vehicle. For this reason, newer vehicles or vehicles that are less than ten years old usually are the greatest choices for title loan financing. While just about any car can get you some cash if your loan application is approved, the more your vehicle is worth, the larger the title loan amount you're likely to be approved for.

Finally, you will also need a reliable source of income to show that you can pay back the loan. If you can meet these easy requirements, then it is possible you may get approval for a title loan.
Quick and Easy Financing
If you're like most title loan borrowers, then you need your money as quickly as possible. Don't worry. We understand that time is of the essence, which is why we try to process loan applications incredibly quickly. And better yet, if you are approved, we'll get you your money as quickly as possible.
This is typically not the case with more traditional lending options. With those routes, the application process is very long and in-depth. It could take you a while just to gather all the required documentation and fill out the application. Then, you may be expected to wait several days or even longer, especially during high-need times, for your loan application to be reviewed.
If approval rates are low, you could wait all that time just to find out you're not approved for the loan. And, even if you do get approved, it's possible that you could wait longer for your funds to be distributed to you, and then even more time for them to clear and be available for use.

Obviously, other types of loans aren't always a good choice for the borrower in a hurry.
A Few Other Things to Note
Since we consider more factors than just your credit, we lend to many people with different levels of credit. The good news is that there is a chance, with consistent on-time payments, that your credit can get better by the end of the loan term.
When you make your loan payments as agreed upon, that information may be shared with the credit bureaus. This, in turn, can help strengthen your credit. And, when you pay off the loan, that last payment can have a big effect on your credit score as well. If your credit improves, this can open you up for more types and lines of credit in the future, further proving that title loans can potentially benefit you both now and later.
How much cash does a vehicle loan provide?
Typically, you can borrow up to the full amount of your car's worth.
In all these ways and so many others, a title loan can be a wonderful thing. It can really help you out of a bad situation and offer you many benefits over other types of borrowing. So, what are you waiting for? Get in touch with us today to learn more and, when you're ready, take the beginning steps toward getting your title loan funds!
Store Locator > Alabama > Hoover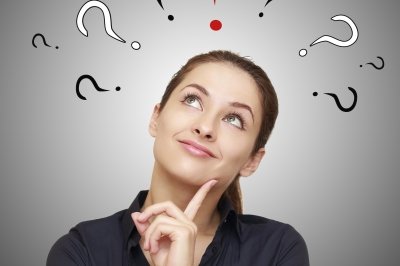 If you have questions, we have answers. Head over to our Frequently Asked Questions.
---
Find a Location by City