Car Title Loans in Phenix City, Alabama

GET FAST CASH NOW
Car Title Loans in Phenix City, Alabama
If you live in the Phenix City area and are in need of financing, then you should educate yourself about title loans, which are accessible from LoanCenter.
In case you're not aware of this type of financing, a title loan is a variety of personal loans. However, unlike other personal loans, these loans are backed by a very specific sort of collateral: your vehicle title. As such, you will need a car title in your name with no liens tied to it in order to qualify.
If you can meet these simple criteria, then you may be a possible candidate for a title loan, which can bring many advantages to your life in Phenix City.
Easy Qualification Process
Often, we come across borrowers who think they couldn't possibly qualify for one of our title loans. Usually, these are individuals who have been turned down for other types of credit or loans before. If that has happened to you, we still encourage you to apply for a title loan with LoanCenter.
At LoanCenter, we don't have the strict qualifications of many other lenders, mostly because our loans are based on collateral and not solely on credit. Some qualifications include: a vehicle in your name, can provide proof of stable income, and are able to use your title as collateral.
Of course, there also must be some equity in your vehicle. For this reason, newer cars or cars that are less than ten years old are typically the best options for title loan financing. While just about any car can qualify, the more your automobile is worth, the higher the loan amount you could be approved for.
How Do Auto Title Loans in Alabama Work?
If you're in need of cash, you might be looking into all kinds of choices. Sometimes, for example, people will think about borrowing from a friend or family member. And, while this might feel like the perfect solution to your money problems at first, this could be a risky decision. Borrowing can often be uncomfortable, no matter how close you are to the person. Whether they say yes or no, it could cause strain on your relationship, particularly if you do receive a loan and then have difficulty paying it back later down the line. Ultimately, it's probably in your best interest to avoid borrowing from someone you know and to, instead, borrow through a lender like LoanCenter.
A Fast Way to Get Funds
Once you qualify for a title loan, it's very fast and easy to get your money. We get that many of our borrowers are in a hurry, so we don't waste time when it comes to getting you your money.
Furthermore, we're happy to say that we have an efficient application process. For example, with bank lenders or other more traditional lenders, you can sometimes expect a long, difficult application process, followed by a long waiting period to determine if you're qualified. If you're not approved, then you've used up a lot of time for nothing in return. And, in the case that you are approved, you can expect to wait longer for your loan money to be deposited to your account and then even longer for it to clear.
Most people who are trying to borrow money don't have that kind of time to waste. If you need funds quickly, a title loan with LoanCenter is the way to go.
Final Considerations
There are so many ways that you can use your funds from a LoanCenter title loan. Maybe, for example, you want to pay off that credit card bill that's been hanging over your head for so long. Or, maybe you just wish to consolidate it to make payments easier. You could honestly pay any large bill or debt or at least pay it down with a title loan. Using your loan prudently in this way will set you up for future financial success, which is just one of the many ways in which a title loan can ultimately have a major positive impact on your life. While borrowing sometimes gets a bad rep, if you do it the correct way, it can actually be a great investment for your future.
What can the loan amount be spent on?
While we don't enforce any stipulations on how you can spend your loan amount, we do request that you use the money for legal purposes only.
How do I explore more?
You may submit your application online or over the phone. As you can see, we provide a lot of great advantages for today's borrowers. To learn more about how we can help you, fill out our simple online form or give us a call. In just a little bit of your time, you could be well on your way to a much more advantageous financial situation.
Get in Touch with Us Today!
Store Locator > Alabama > Phenix City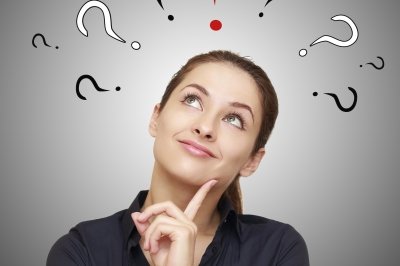 If you have questions, we have answers. Head over to our Frequently Asked Questions.
---
Find a Location by City