Car Title Loans in Prattville, Alabama

GET FAST CASH NOW
Car Title Loans in Prattville, Alabama
When you need money urgently in the Prattville area, it's easy to feel as if you have no choices and nowhere to turn. Thankfully, in actuality, you could have options if you own an automobile.
When you own an automobile with a title in your name, you may just have a convenient way of borrowing money. All you have to do is apply for a title loan. In case you're not familiar with this option, a title loan is a type of personal loan. However, unlike other personal loans, these loans are protected by a very specific piece of collateral—your car title. As such, you will need a vehicle title in your name with no liens on it in order to get approved.
Easy Qualification Process
All too regularly, we hear about individuals selling things they own when they get into a bad financial situation. They might sacrifice jewelry, heirlooms, or other things that are meaningful to them just to try and get some money when they're in dire need. This is particularly unfortunate since these individuals could have a more profitable option available to them: applying for a title loan. If you have a car and your vehicle has some value to it, it's possible that you can qualify for a LoanCenter title loan. If you are approved, you will still be able to keep your car and drive it during the loan period. All we ask is that you make all payments in a timely fashion, as it could reflect positively on your credit score.
How Do Auto Title Loans in Alabama Work?
If a title loan seems like it could be a good choice for you, then we urge you to fill out our simple pre-qualification form online. This form will simply ask for some very basic information from you about you and your automobile. As soon as you submit the form, you'll know quickly whether you pre-qualify for a title loan.

If you have questions or concerns after completing the form, our loan professionals are always available to help you. Also, if you do proceed with a title loan, one of our friendly loan advisors will walk you through the whole process from beginning to finish.
Quick and Easy Financing
Once you gain approval for a title loan, it's incredibly fast and easy to get your funds. We know that many of our borrowers are in a hurry, so we don't play around when it comes to getting you your money.
Furthermore, we're glad to say that we have an efficient application process. For example, with bank lenders or other more traditional lenders, you can sometimes expect a lengthy, complex application process, followed by a long waiting period to decide if you're approved. If you're not approved, then you've wasted a lot of time for nothing in return. And, in the case that you are approved, you can expect to wait longer for your loan money to be credited to your account and then even longer for it to clear.
Most people who are trying to borrow money don't have that kind of time to spend. If you need funds quickly, a title loan with LoanCenter is the way to go.
Final Considerations
Your credit is not the only factor in determining whether or not you can borrow with us. Instead, we also focus on whether or not you have a reliable source of income that will enable you to pay back the loan and on the equity in your automobile. Usually, the more your car is worth, if you're approved, the more you can borrow.
If you possess a newer car, this works out perfectly for you since you'll be able to borrow a large amount in most cases.
Of course, it's not just pristine cars that qualify for a title loan. Even older vehicles still sometimes have value in them, so you may still obtain a loan of some amount with an older vehicle. Also, it's often better to borrow less to keep your interest low and to make your loan easier to pay off.
Remember as well that, no matter how much loan money you are offered, you can choose how much you borrow. You're never forced into taking the full loan amount offered to you, which makes it easier to do what you need but also to borrow responsibly.
What are the borrowing limitations for a title loan?
Typically, you can borrow as much as the full amount of your car's value, minus any amount already owed or borrowed against the vehicle.
What may you do with the funds?
We ask that you use the funds for legal purposes only. In all of these ways and many more, enjoying a title loan with us may have the power to positively change your life, both in the present and in the future. To start your journey toward a brighter financial future, fill out our basic loan form online or reach out to us by phone. We'll gladly offer you a pressure free, obligation free loan quote to show you how we can serve you, so get in touch. We can't wait to help you!
Get in Touch with Us Today!
Store Locator > Alabama > Prattville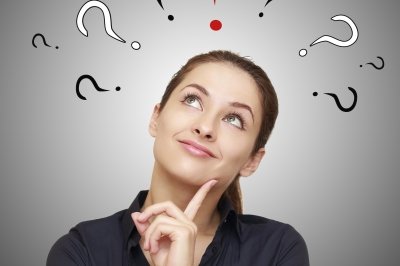 If you have questions, we have answers. Head over to our Frequently Asked Questions.
---
Find a Location by City