Car Title Loans in Montgomery, Alabama

GET FAST CASH NOW
Car Title Loans in Montgomery, Alabama
If you reside in the Montgomery, Alabama area and are in need of some fast cash, you're in luck! Montgomery residents may be able to get a car title loan from LoanCenter. If you're approved, we will work with you to ensure you receive the financing you need as quickly as possible.
In case you're not familiar with car title loans, these are loans that rely on your car's title as collateral. And, because there is collateral as security, you don't necessarily have to have perfect credit in order to qualify. Thus, a Montgomery title loan could potentially be an ideal choice for you!
What Do You Need to Qualify?
When people need credit, they often go into a frenzy over what their credit history looks like. They'll start checking their credit obsessively, which may do more harm than good. They may even make fast attempts to strengthen their credit, not realizing that can only be done with time. If you've contemplated trying any of these measures, stop. Instead, think about applying for a title loan through LoanCenter. While we do look at your credit, it's not the only factor in determining whether or not you can receive a title loan. Instead, we use your car title as collateral so your credit score becomes a lesser factor. If you possess a vehicle, have a reliable source of income, and can use the title as collateral, we may be able to lend to you. And, even better yet, making your loan payments on time may even help to increase your credit score.
How Do Auto Title Loans in Alabama Work?
If a title loan seems like it could be a good fit for you, then we implore you to fill out our simple pre-qualification form online. This form will just ask for some very general information from you about you and your car. As soon as you submit the form, you'll know quickly whether you pre-qualify for a title loan.

If you have questions or concerns after completing the form, our loan professionals are always available to help you. Also, if you do proceed with a title loan, one of our experienced loan consultants will walk you through the whole process from beginning to finish.
Quick and Easy Financing
If you're like most title loan borrowers, then you need your funds as soon as possible. Don't worry. We definitely understand that time is of the essence, which is why we try to process loan applications very quickly. And, even better yet, if you are approved, we'll get you your money as quickly as possible.
This is typically not the case with more common lending options. With those routes, the application process is incredibly long and in-depth. It could take you a while just to gather all the mandatory documentation and fill out the application. Then, you can expect to wait several days or even weeks, especially during high-need times, for your loan application to be looked at. Since approval rates are low, you could wait all that time just to find out you're not approved for the loan. And, even if you do get approved, it's possible that you could wait longer for your funds to be distributed to you, and then even more time for them to clear and be available for use.
As you can see, other types of loans aren't always a good fit for the borrower in a rush.
A Few Other Things to Note
There are so many ways that you can spend your funds from a LoanCenter title loan. Perhaps, for example, you want to pay off that credit card bill that's been hanging over your head for so long. Or, maybe you simply wish to consolidate it to make payments easier. You could actually pay any serious bill or debt or at least pay it down with a title loan. Using your loan responsibly in this manner will set you up for future financial success, which is just one of the many ways in which a title loan can ultimately have a major positive effect on your life. While borrowing sometimes gets a bad rep, if you do it the correct way, it can actually be a great investment for your future.
What amount can I take out with a title loan?
Your income, general credit score, and vehicle value are all considered.
While we don't enforce any requirements on how you can spend your loan money, we do ask that you use the money for legal purposes only. In all of these ways and so many more, a title loan can be a great option. It can really help you out of a bad situation and offer you many advantages over other types of borrowing. So, what are you waiting for? Get in touch with us today to learn more and, when you're ready, take the first steps toward getting your title loan funds!
Get in Touch with Us Today!
Store Locator > Alabama > Montgomery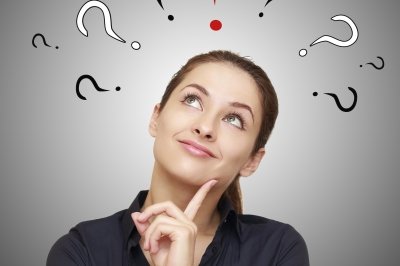 If you have questions, we have answers. Head over to our Frequently Asked Questions.
---
Find a Location by City