Car Title Loans in Florence, Alabama

GET FAST CASH NOW
Car Title Loans in Florence, Alabama
If you live in the Florence area and are in need of financing, then you should educate yourself about title loans, which are available from LoanCenter.
In case you're not aware of this option, a title loan is a variety of personal loans. However, unlike other personal loans, these loans are backed by a very specific sort of collateral: your car title. As such, you will need a vehicle title in your name with no liens attached to it in order to qualify.
If you can satisfy these easy criteria, then you may be a possible candidate for a title loan, which can bring many benefits to your life in Florence.
What Do You Need to Qualify?
Often, we come across borrowers who think they couldn't possibly qualify for one of our title loans. Usually, these are individuals who have been turned down for other types of credit or loans before. If that has happened to you, we still encourage you to apply for a title loan with LoanCenter.
At LoanCenter, we don't have the strict qualifications of many other lenders, mostly because our loans are based on collateral and not solely on credit. Some qualifications include: a vehicle in your name, can provide proof of reliable income, and are able to use your title as collateral.
Of course, there also must be some equity in your vehicle. For this reason, newer cars or cars that are less than ten years old are usually the preferred options for title loan financing. While just about any vehicle can qualify, the more your automobile is worth, the higher the loan amount you could be approved for.
How Do I Get a Vehicle Title Loan?
You'll be happy to discover that qualifying for a title loan is not as difficult as you might think. The eligibility requirements are fairly simple.

At a minimum, we ask that you be an adult, which means at least 18 years of age or older. We also mandate that you own your car fully and have no liens on the title. If there have been liens formerly, we may ask you to show verification that the liens have been satisfied. You will also need a reliable source of income to verify that you can pay back the loan, and a bureau check must be conducted.
Generally, if you can meet these qualifiers, you may be able to get a title loan. As long as there is equity or worth left in your vehicle, there is a possibility that we can work with you!
Superior Speed
Many people who opt for title loans are in need of money fast. They might need this money to pay an overdue bill or just to make ends meet until their next payday. Whatever your reasons, if you need your money fast, a title loan could be the right choice.
We try to make our application process as basic and straightforward as possible so that it doesn't take hours to days for you to complete it. In fact, you can actually apply online. In just a few minutes, you'll know whether you are pre-qualified. When compared to the complex application process required by other banks, credit bureaus, and other lenders, our process can be much easier and less stressful.
What's more is that, once you have accepted your loan offer and are approved for a title loan, we do our best to get you your cash as quickly as possible, especially when compared to the days or even weeks it can take you to get money from another bank or other lender- and that's if you even qualify.
Final Considerations
Your credit is not the only factor in deciding whether or not you can borrow with us. Instead, we also focus on whether or not you have a reliable source of money that will enable you to pay back the loan and on the worth in your car. Generally, the more your car is worth, if you're approved, the more you can borrow.
If you possess a newer car, this works out perfectly for you since you'll be able to borrow a large amount in most cases.
Of course, it's not just pristine cars that are eligible for a title loan. Even older vehicles still sometimes have equity in them, so you may still qualify for a loan of some amount with an older vehicle. Plus, it's often better to borrow less to keep your interest low and to make your loan easier to pay off.
Remember too that, no matter how much loan money you are offered, you can decide how much you borrow. You're never coerced into taking the full loan amount offered to you, which makes it easier to do what you need but also to borrow responsibly.
How are you allowed to spend the money?
Your loan amount is yours to utilize as you wish. However, it must be used for legal purposes only.
How do I get the application started?
To learn more, you can call LoanCenter or fill out our contact form to have a knowledgeable loan professional call you. In all of these ways and many more, applying for a title loan with us may have the power to positively change your life, both in the present and in the future. To start down the path toward a brighter financial future, fill out our easy loan form online or call us. We'll gladly provide you with a pressure free, obligation free loan quote to show you how we can help you, so reach out. We can't wait to serve you!
Get in Touch with Us Today!
Store Locator > Alabama > Florence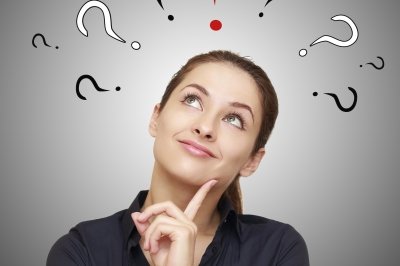 If you have questions, we have answers. Head over to our Frequently Asked Questions.
---
Find a Location by City