Car Title Loans in Decatur, Alabama

GET FAST CASH NOW
Car Title Loans in Decatur, Alabama
If you reside in the Decatur, Alabama area and in need of some fast financing, you're in luck! Decatur residents may be able to receive a vehicle title loan from LoanCenter. If you're approved, we will work with you to ensure you obtain the funds you need as soon as possible.
In case you're not familiar with car title loans, these are loans that rely on your vehicle's title as collateral. And, because there is collateral as security, you don't necessarily have to have perfect credit in order to qualify. Thus, a Decatur title loan could potentially be an excellent option for you!
What Do You Need to Qualify?
When people need credit, they often go into a frenzy over what their credit history looks like. They may make desperate attempts to improve their credit, not realizing that improvements can only be made with time. If you've thought of attempting any of these measures, you may want to reconsider. Instead, think about applying for a title loan through LoanCenter.

While we do look at your credit, it's not the only factor in determining whether or not you can receive a title loan. Instead, we use your car title as collateral, so your credit score becomes a lesser factor. If you own a vehicle, the title can be used as collateral, and if you have a reliable source of income, we may be able to lend to you. And, even better yet, making your loan payments on time can help to increase your credit score.
How Do I Get a Vehicle Title Loan?
A lot of people are uninformed about title loans. One of the most common myths floating around, for example, is that getting a title loan means giving your car to the lender.

Fortunately for you and for borrowers everywhere, that's not how they work! Instead of signing over your actual car, you only use the vehicle title as collateral. Once the loan has been paid in full, the car title reverts back to you. Although your vehicle is tied to the loan, you are able to keep and drive it during the loan period so long as you make timely payments.
Quick and Easy Financing
Many people who opt for title loans are in need of money as soon as possible. They might need this money to pay a delinquent bill or just to make ends meet until their next pay date. Whatever your reasons, if you need your money quickly, a title loan could be the way to go.
We try to make our application process as simple and straightforward as possible so that it doesn't take hours to days for you to complete it. In fact, you can actually get pre-qualified entirely online. In just a few minutes, you'll know whether you are pre-qualified. When compared to the complex application process required by banks, credit bureaus, and other lenders, our process can be much simpler and less stressful.
What's more is that once you have accepted your loan offer and are approved for a title loan, we do our best to get you your cash fast.
Final Considerations
There are so many ways that you can spend your funds from a LoanCenter title loan. You could pay down a serious bill or debt with a title loan if it makes financial sense. Using your loan wisely can set you up for future financial success, which is just one of the many ways in which a title loan can ultimately have a major positive effect on your life. While borrowing sometimes gets a bad rep, if you do it the smart way, it can actually be a tool to help your future.
Can you use the loan money on anything?
While we don't have any requirements on how you can spend your loan money, we do ask that you use the money for legal purposes only.
How do I get the process started?
You can begin by filling out and submitting our handy online form or giving us a call. In all of these ways and many more, applying for a title loan with us may have the power to get the funds you need to help handle life's financial challenges, both in the present and in the future. To start your journey toward a different financial future, fill out our basic loan form online or reach out to us by phone. We'll happily offer you a pressure-free loan quote to show you how we can serve you, so make contact. We can't wait to serve you!
Get in Touch with Us Today!
Store Locator > Alabama > Decatur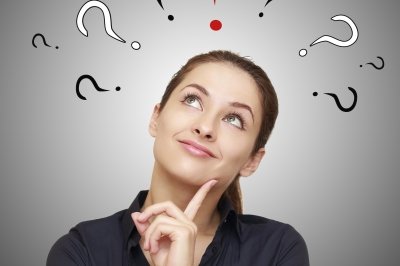 If you have questions, we have answers. Head over to our Frequently Asked Questions.
---
Find a Location by City