Car Title Loans in Yakima, Washington

GET FAST CASH NOW
Many people in the Yakima vicinity find themselves in immediate need of financing with no real way to get it. Whether you have a large bill due or you'd like to buy something you can't afford, a title loan from us could be the answer that you've been looking for.
If you're not familiar with them, title loans are loans that are given to borrowers who possess vehicle titles in their names. They must be willing to provide the vehicle title as collateral for the loan. Typically, they also need to possess a type of provable regular income and be at least of adult age.
If you can meet these very easy requirements, then there's an excellent chance that you can get one of our title loans and all of the advantages that come along with them.
Easy Qualification Process
Often, we come across borrowers who think they couldn't possibly qualify for one of our title loans. Usually, these are people who have been denied other types of credit or loans in the past. Even if that applies to you, we still urge you to give LoanCenter a try!
We don't have the stringent qualifications of many other lenders, largely because our loans are based on collateral, instead of on credit alone. We can approve almost anyone who owns a car, has income, and is willing to use their title as collateral.
And, since there is collateral at play, it's not needed to have perfect credit in order to get a title loan. As long as there's equity in your vehicle and you don't have any liens on it, a title loan is usually yours for the taking.
Superior Speed
Many people who opt for title loans are in need of money fast. They might need this money to pay a delinquent bill or just to survive until their next pay date. Whatever your reasons, if you need your money right away, a title loan is definitely the best option.
We make our application process as simple and straightforward as possible so that it doesn't take you much time. In fact, you can actually apply online in just a few minutes and get instant pre-approval. When compared to the complex application process required by banks and most other lenders, ours is a whole lot faster, easier, and more stress-free.
What's more is that, once you are approved for a loan, we do our best to get you your cash fast. In fact, many of our borrowers get their money on the very same day that they are approved for it! When compared to the days or even weeks it can take you to get money from a bank or other lender, and that's if you even get approval, a title loan is easily the most expedient option around.
No Credit Concerns
You may be worried about your credit, especially if it has caused you to be denied for other types of loans in the past. Take comfort in the fact that title loans are not like other types of loans.
While other loan varieties may require near perfect credit for you to even be considered for approval, we are happy to work with borrowers with various financial mistakes in their past and with all types of credit scores. And, while reasonably good credit can certainly help you to get the best possible loan rates, it's not a must. Also, our rates are so fair and reasonable that, even with bad credit, we can still help you out.
Don't be nervous to apply with us, no matter what your credit looks like. In fact, borrowing with us could even potentially strengthen your credit since making your payments might cause your credit score to improve, thus making you eligible for more and more diverse lines and types of credit in the future.
What kind of money can I expect with a car title loan?
The main factor is the worth of your vehicle.
How many days does it take to receive the loan money?
Generally, you will obtain your loan money on the very same day that you apply.
What can you do with the money?
You do not have to provide us with a reason why you require the loan or tell us what you will do with it.
Contact Loan Center Today
In all of these regards and so many others, a title loan can be an incredible choice. It can really help you out of a tough situation and offer you many perks over other types of borrowing. So, what are you waiting for? Get in touch with us today to learn more and, when you're ready, take the initial steps toward getting your title loan money!
Store Locator > Washington > Yakima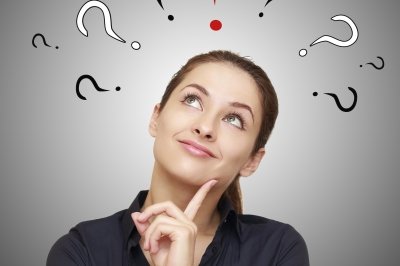 If you have questions, we have answers. Head over to our Frequently Asked Questions.
---
Find a Location by City