Car Title Loans in Everett, Washington

GET FAST CASH NOW
When you require money quickly in the Everett area, it's easy to feel like you have no hope and nowhere to turn. Luckily, though, you do have resources if you have an automobile.
When you own an automobile with a title in your name, you always have a dependable source of funding to turn to. All you need to do is take out a title loan. Title loans, in case you're not familiar with the concept, are loans available through LoanCenter that are becoming more and more widely used among Everett area borrowers and for good reason.
These loans are provided to borrowers who are willing to offer their vehicle titles as loan security, which makes these loans very easy to qualify for. Plus, in addition to being a simple choice, these loans also happen to offer many great advantages.
How to Qualify for a Title Loan
You'll be happy to learn that qualifying for a title loan is actually not as complex as you might believe! The eligibility requirements are actually pretty basic.
We ask that you be an adult, which means at least 18 years of age. We also ask that you own your vehicle outright and have no liens on the auto. If there have been liens formerly, we may require you to show proof that the liens have been cleared. You will also need a verifiable source of income, such as a full-time or part-time job, to show that you can pay back the loan.
Typically, if you can meet these basics, you can get a title loan! As long as there is equity or worth left in your car—and there is in most vehicles—chances are that we can help you!
Superior Speed
Having all your documents together will make the application process much more efficient, which means you'll also get your money faster.
Just how fast? Well, LoanCenter can often get your application processed and approved in as little as thirty minutes. In fact, many people apply for a title loan and then get their funds on the very same day.
Unlike with other loans, where approval can take weeks and then getting your loan takes even longer, title loans are generally instantly approved, and the funds are rapidly delivered to you!
Boost Your Credit
Since we are not incredibly picky about credit the way that so many other lenders are, we end up lending to a lot of people who have less than perfect credit. The good thing about that, however, is that their credit often benefits by the end of the loan term.
When you make your loan payments as agreed upon, that information may be passed down to the credit bureaus. This, in turn, can help to build your credit. And, when you pay off the loan, that final payment can have a big impact on your credit score as well. This can open you up for more types and lines of credit in the future, which shows that title loans can benefit you both now and in the future.
Keep Your Car
Sadly, a lot of people are really uninformed about title loans. One of the most common misunderstandings floating around, for example, is that getting a title loan means signing ownership of your vehicle over to the title loan lender.
Luckily for you and for borrowers everywhere, that's not how they work! Instead of signing over your actual car, you merely use the vehicle title as collateral. Once the loan has been paid in full, the car title reverts back to you. Even better yet, you get to keep and continue to drive your vehicle throughout the course of the loan.
In fact, it never has to leave your stewardship. When you hear rumors like these about title loans, don't believe the hype. Trust LoanCenter and the agreement you sign to tell you the real truth about title loans.
What sum can I get through a vehicle loan?
Typically, you can borrow up to the whole amount of your automobile's worth.
Is there a long wait to get your funds?
Generally, you will receive your loan funds on the very same day that you apply.
Can you spend the loan amount on anything?
You do not have to provide us with a reason why you want the loan or tell us what you will do with it.
Contact Loan Center Today
As you can see, we offer a lot of great benefits for today's borrowers. To learn more about how we can help you, fill out our simple online form or give us a call. In just a few moments of your time, you could be well on your way to a much improved financial situation.
Store Locator > Washington > Everett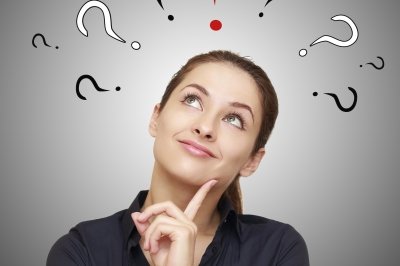 If you have questions, we have answers. Head over to our Frequently Asked Questions.
---
Find a Location by City