Car Title Loans in Vancouver, Washington

GET FAST CASH NOW
Car Title Loans in Vancouver, WA
When you require funds fast in the Vancouver area, it's easy to feel as though you have no choices and nowhere to get help. Thankfully, in actuality, you do have choices if you have a car.
When you possess a vehicle with a title in your name, you always have a sure form of equity to turn to. All you must do is secure a title loan. Title loans, in case you're not familiar with them, are loans available through LoanCenter that are becoming more and more widely used among Vancouver area borrowers and for good reason.
These loans are provided to borrowers who are willing to offer their vehicle titles as loan security, which makes these loans very easy to get. Also, in addition to being an incredibly convenient alternative, these loans also happen to come with a lot of excellent benefits.
How to Qualify for a Car Loan
Often, we come across borrowers who think they couldn't possibly qualify for one of our title loans. Usually, these are people who have been rejected for other types of credit or loans in the past. Even if that applies to you, we still implore you to give LoanCenter a try!
We don't have the stringent requirements of many other lenders, mainly because our loans are based on collateral, instead of on credit alone. We can work with almost anyone who:
Has a vehicle
Has income
Has a government-issued ID
Is willing to use their car title as collateral
Meet that very basic criteria, at least to start, and you're probably a great candidate for a loan through us.
What's more is that you can often borrow as much as you need, if the total that you would like to borrow is less than the value stored in your car. There are no tricky eligibility requirements or long, in-depth application processes. Just meet some basic criteria, and the loan is yours—just like that.
A Fast Way to Get Funds
Having all your documentation together will make the application process much faster, which means you'll also get your loan faster.
Just how rapidly? Well, LoanCenter can often get your application processed and approved in as little as thirty minutes. In fact, many people apply for a title loan and then get their loan on the very same day.
Unlike with traditional loans, where approval can take months and then getting your funds takes even longer, title loans are typically rapidly approved, and the funds are rapidly delivered to you!
Grow Your Credit Score
Here at Loan Center, we do take a look at your current credit score and overall credit history. However, if these things are not ideal, don't assume that you cannot borrow from us. We pride ourselves on always considering the "big picture" of a borrower and offering loans to people with both great credit and poor credit or even no credit at all. For example, if your credit is not great, but you have a nice income or your car is worth a lot, we're often still able to offer you a larger loan.
What's even better is that many of the borrowers who go into a loan agreement with poor credit or no credit leave it with a much better credit score. That's because, as you make your loan payments on time, this information may be reported to the credit bureaus, thereby increasing your score. And, when you pay the loan off, that can serve as a major boost to your credit score.
In these ways, a title loan could potentially assist you both in the short-term and the long-term. Many of our borrowers, after successfully satisfying their title loan agreements, are able to qualify for more and more diverse lines and types of credit in the future.
In what amount can I obtain an auto title loan?
Your earnings, general credit score, and vehicle value are all considered.
How soon will I receive my loan funds?
Typically, you can receive your loan money within an hour of submitting an application.
What can the loan funds be used for?
You do not have to provide us with a reason why you want the loan or tell us what you plan to do with it.
Contact Us Today
Taking out a title loan courtesy of us can be a wonderfully good experience for you. We invite you to take the first steps right away. The sooner you do, the sooner you can have the money you need!
Store Locator > Washington > Vancouver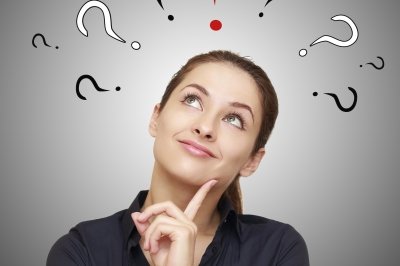 If you have questions, we have answers. Head over to our Frequently Asked Questions.
---
Find a Location by City