Car Title Loans in Spokane, Washington

GET FAST CASH NOW
Car Title Loans in Spokane, WA
When you need a loan fast in the Spokane area, it's easy to feel as though you have no hope and nowhere to turn. Thankfully, in actuality, you do have choices if you own an automobile.
When you have an automobile with a title in your name, you always have a dependable source of funding to look to. All you need to do is apply for a title loan. Title loans, in case you're not familiar with them, are loans offered through LoanCenter that are becoming more and more popular among Spokane area borrowers and for good reason.
These loans are offered to borrowers who are willing to offer their vehicle titles as loan security, which makes these loans very easy to get. Plus, in addition to being an incredibly convenient alternative, these loans also happen to include many excellent benefits.
Easy Qualification Process
Often, we come across borrowers who think they couldn't possibly qualify for one of our title loans. Usually, these are individuals who have been turned down for other types of credit or loans in the past. Even if that applies to you, we still urge you to give our loans a try!
We don't have the difficult qualifications of many other lenders, largely because our loans are based on collateral, instead of on credit alone. We can work with almost anyone who owns a car, has income, and is willing to use their title as loan security.
Meet that very basic criteria, at least to start, and you're probably a great candidate for a loan through us.
You Don't Have to Give Up Your Vehicle
Sadly, a lot of people are truly misled about title loans. One of the most common lies floating around, for example, is that getting a title loan means signing ownership of your vehicle over to the title loan lender. Luckily for you and for borrowers everywhere, that's not how they work!
Instead of signing over your actual car, you just use the vehicle title as collateral. Once the loan has been paid in full, the car title reverts back to you. Even better yet, you get to keep and continue to drive your car throughout the course of the loan. In fact, it never has to leave your stewardship.
When you hear lies like these about title loans, don't believe the hype. Trust us and the agreement you sign to tell you the real truth about title loans.
Quick and Easy Financing
Many people who choose title loans are in need of money very quickly. They might need this money to pay a delinquent bill or just to survive until their next paycheck. Whatever your reasons, if you need your money quickly, a title loan is definitely the best option.
We make our application process as basic and straightforward as possible so that it doesn't take you a lot of time. In fact, you can actually apply online in just a few minutes and get instant pre-approval. When compared to the complicated application process required by banks and most other lenders, ours is a whole lot faster, easier, and less stressful.
What's more is that, once you are approved for a loan, we do our best to get you your cash right away. In fact, many of our borrowers get their money on the very same day that they are approved for it! When compared to the days or even weeks it can take you to get money from a bank or other lender—and that's if you even qualify—a title loan is easily the most expedient option around.
Does Your Credit Affect Your Loan Eligibility?
Your credit is not a major factor in deciding whether or not you can borrow with us. Instead, we focus mainly on the fact that you have a reliable, regular source of income that will enable you to pay back the loan and on the value in your car. Usually, the more your car is worth, the more you can borrow.
If you happen to have a newer car, this works out great for you since you'll be able to borrow a large amount in most cases. In fact, as long as what you're borrowing is less than the value of the car, you should be covered.
Of course, it's not just very expensive cars that are eligible for a title loan. Even older vehicles still have worth in them, so you can still qualify for a loan of some amount with an older automobile. Plus, it's often better to borrow less to keep your interest low and to make your loan easier to pay off.
Remember also that, no matter how much loan money you are offered, you can choose how much you borrow. You're never forced into taking the full loan amount offered to you, which makes it easier to obtain what you need but also to borrow responsibly.
How much can I borrow with an auto loan?
The main factor is the worth of your vehicle.
Is there a long wait to receive your funds?
There is no long waiting period. Once we approve your application, you receive your money instantly.
Is it difficult to qualify for a car title loan?
You can easily get an auto title loan if you simply have a vehicle in your name that you own in full and proof of regular income that shows you can pay back the loan.
Contact Loan Center Today
Store Locator > Washington > Spokane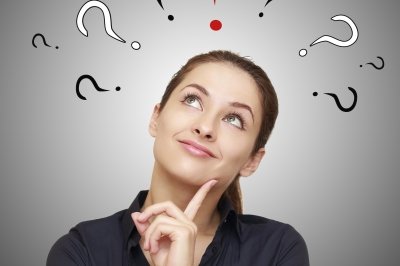 If you have questions, we have answers. Head over to our Frequently Asked Questions.
---
Find a Location by City