Car Title Loans in Seattle, Washington

GET FAST CASH NOW
Car Title Loans in Seattle, WA
If you live in the Seattle area and are in need of funds, then you should educate yourself about title loans, which are accessible from LoanCenter.
In case you're not familiar with this option, a title loan is a type of personal loan. However, unlike other personal loans, these loans are protected by a very specific sort of collateral: your automobile title. Thus, you will need a vehicle title in your name with no liens against it in order to gain approval.
If you have that and can meet some very easy eligibility requirements, then you are an excellent candidate for a title loan, which can bring many positives to your life in Seattle.
You Really Can Qualify!
Often, we come across borrowers who think they couldn't possibly qualify for one of our title loans. Usually, these are individuals who have been denied other types of credit or loans before. Even if that applies to you, we still encourage you to give LoanCenter a shot!
We don't have the strict requirements of many other lenders, mostly because our loans are based on collateral, instead of on credit alone. We can help almost anyone who:
Is at least 18 years of age
Has a car with a valid title in their name
Has regular income
Has a valid government-issued ID
Is willing to use the vehicle as collateral
Meet that very basic criteria, and you're probably a great candidate for a loan through us.
You Can Continue Driving Your Car
Even though you use your title as collateral, you still get to keep using your car as you complete the loan.
If worrying about what you would do without a car kept you back from applying for a title loan, now you know that this is not something of concern.
Superior Speed
An advantage of working through us is that we can help borrowers from all walks of life. In fact, we often approve people who have bad credit or lower than average incomes.
And, once we choose to work with you, we'll keep working with you. We offer flexible repayment terms, and we're easy to deal with if you need to make any changes to your payment terms. Just let us know!
Also, unlike many other lenders, we do not charge a fee for paying your loan off ahead of time. In truth, we think it's a good way for you to save money, and we even encourage it because we truly are on your team!
We Make Your Credit Work For You
The good news is that you actually can get a title loan through us, even with poor credit. We base our decision about whether you can borrow and, if so, how much on the value of your vehicle. The more your automobile is worth, the more you can typically borrow.
We do examine your credit in most cases, but that's mainly so that we can offer you the fairest interest rate and general loan terms possible.
How much can I borrow?
The amount will vary and is dependent on various different factors.
What can the loan money be spent on?
You may use your loan amount on anything you want, no questions asked.
Where do I begin?
Fill out an application online and pre-qualify immediately.
Contact Loan Center Today
To start working toward a brighter financial future, fill out our basic loan form online or reach out to us by phone.
Store Locator > Washington > Seattle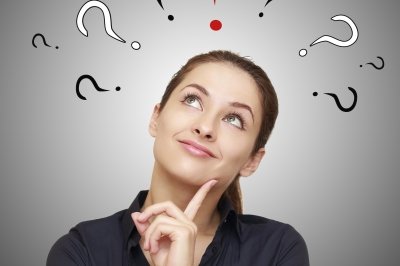 If you have questions, we have answers. Head over to our Frequently Asked Questions.
---
Find a Location by City