Car Title Loans in Renton, Washington

GET FAST CASH NOW
If you reside in the Renton area and are in need of money, then you should learn about title loans, which are offered from LoanCenter.
In case you're not aware of this type of loan, a title loan is a variety of personal loan. However, unlike other personal loans, these loans are secured by a very specific piece of collateral: your automobile title. As a result, you will need a vehicle title in your name with no liens tied to it in order to gain approval.
If you can meet these basic requirements, then you are a great candidate for a title loan, which can offer many advantages to your life in Renton.
No-Stress Qualification
So, you think you need a title loan? If so, don't worry over your credit standing or how much money you earn. Unlike many other types of lenders, we're willing to approve a wide range of people from all different walks of life.
As long as you have a automobile that you own fully, a regular source of income, and will use your title as collateral, you can generally obtain one of our loans!
And, how you allocate the money is your decision. People regularly use funds from us to pay past due bills, to make it through a challenging time when their pay was less than expected, or to fund a major purchase. We never pry into how you use the loan or why you want it in the first place.
Our goal is only to get as many people approved as we possibly can so that they can finance the things they want and need in their lives.
If you're tired of wasting time and energy getting turned down for other types of financing and if you want a loan that's made for real people just like you, then you want a title loan. We don't expect you to be perfect or to have never made a financial mistake. We just want people who are looking to better their lives with a financing option that's designed to help them do just that.
A Fast Way to Get Funds
Many people who opt for title loans are in need of money very quickly. They might need this money to pay a late bill or just to make it until their next payday. Whatever your reasons, if you need your money right away, a title loan is definitely the way to go.
We make our application process as basic and straightforward as possible so that it doesn't take you a ton of time. In fact, you can actually apply online in just a few minutes and get instant pre-approval. When compared to the in-depth application process required by banks and most other lenders, ours is a whole lot, faster, easier, and more stress-free.
What's more is that, once you are approved for a loan, we do our best to get you your cash right away. In fact, many of our borrowers get their money on the very same day that they take out the loan! When compared to the days or even weeks it can take you to get money from a bank or other lender- and that's if you even get approval- a title loan is easily the most expedient option around.
Avoid Payday Loans
One common option people seek out when they are in need of financing and don't have high credit is a payday loan or a cash advance. This is a type of loan where money is given to the borrower and then repaid on their next payday, often all at once and often via direct withdrawal from the person's bank account.
However, car title loans are much better options that will typically cost you a lot less in the long run. So, before you look into cash advances, please consider a title loan. It's the logical thing to do!
How much cash does a vehicle title loan provide ?
The prime factor is the worth of your automobile.
How soon can the loan be completed?
Once the paperwork is completed and approved, you'll get your money immediately
Are auto loans hard to get?
If you have a job or other source of regular money and own a car, you can obtain an auto loan, even with poor credit.
Get in Touch with Us Today!
Taking out a title loan with us can be a wonderfully good experience for you. We invite you to take the first steps right away. The sooner you do, the sooner you can have the funds you need!
Store Locator > Washington > Renton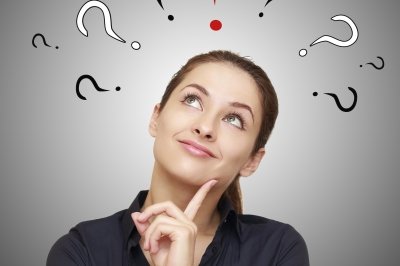 If you have questions, we have answers. Head over to our Frequently Asked Questions.
---
Find a Location by City