Car Title Loans in Tupelo, Mississippi

GET FAST CASH NOW
Tupelo is a wonderful place to call home. But, sometimes, even in the best of places, the unexpected happens, leading to quite costly unforeseen circumstances. As such, it's no surprise that many Tupelo residents find themselves desperately in need of money.
If you ever get into this scenario or if you're now in it, then know that you can always count on title loans from LoanCenter as a source of income.
Just in case you're not familiar with title loans, these are loans that are offered to borrowers who have an automobile with the title in their names. These borrowers are asked to use their vehicle title as loan collateral, thus protecting the loan and making it easy to obtain.
If you can meet the very basic requirements for a title loan through LoanCenter, then there's no reason that you shouldn't be able to qualify, both for a title loan and the many benefits that go along with one.
What Do You Need to Qualify?
Often, we come across borrowers who think they couldn't possibly qualify for one of our title loans. Usually, these are individuals who have been denied other types of credit or loans in the past. Even if that applies to you, we still encourage you to give us a try!
We don't have the strict qualifications of many other lenders, mainly because our loans are based on collateral, instead of on credit alone. We can approve almost anyone who possesses a car, has income, and is willing to use their title as loan security. Meet that very basic criteria, at least to start, and you're probably a perfect candidate for a loan through us.
A Fast Way to Get Funds
If you're like most individuals who seek out a title loan, you are doing it because you need your money as quickly as possible. Thankfully, here at LoanCenter, we understand that, for most of our customers, time and speed are extremely important. That's why we never make you wait for your title loan funds.
Our sense of efficiency begins with the application process. You can fill out the basic form online or, if you desire, give us a call to get pre-qualified. From there, we'll work hard and fast to help you fill out your loan application, provide all of the required documents, and then get approved for your loan.
This is much easier than other options, such as bank loans or other traditional loans, which often mandate that you fill out difficult, in-depth forms and then wait days or more to find out if you've even been approved. And, with low approval rates, it's not likely that you will get a loan approval, particularly if you have bad credit. Even if you do get approved, you can expect more waiting time to get your funds and for them to be usable.
Here at LoanCenter, we realize and understand that our customers do not have that type of time to wait. That's why we offer speedy approvals and even faster loan disbursement. Most of our clients get their funds on the very same day that they apply for them, which makes title loans an ideal option for anyone borrowing in an emergency situation or just in major need of some fast money.
Does Your Credit Affect Your Loan Eligibility?
Here at Loan Center, we do take a look at your current credit situation and overall credit history. However, if these things are less than perfect, don't assume that you cannot borrow from us. We pride ourselves on always seeing the "big picture" of a borrower and offering loans to people with both great credit and poor credit or even no credit at all.
What's even better is that many of the borrowers who come into a loan agreement with poor credit or no credit leave it with a much improved credit score. That's because, as you make your loan payments on time, this information may be reported to the credit bureaus, thereby raising your score. And, when you pay the loan off, that can serve as a major boost to your credit score.
In these ways, a title loan could potentially benefit you both in the short-term and the long-term. Many of our borrowers, after successfully paying off their title loan agreements, are able to qualify for more and more diverse lines and types of credit in the future.
Commonly Asked Questions About Title Loans
What kind of cash can I obtain with an auto title loan?
The total will differ and is reliant on several different facets.
What may you do with the loan?
You may use your loan money on anything you want, no questions asked.
What's the first step in obtaining an auto loan?
Submit an application online and pre-qualify instantly.
Contact Us Today
Store Locator > Mississippi > Tupelo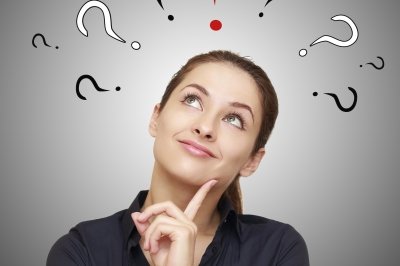 If you have questions, we have answers. Head over to our Frequently Asked Questions.
---
Find a Location by City