Car Title Loans in Gulfport, Mississippi

GET FAST CASH NOW
If you reside in the Gulfport area and are in need of financing, then you should learn about title loans, which are accessible through LoanCenter.
In case you're not aware of the concept, a title loan is a type of personal loan. However, unlike other personal loans, these loans are secured by a very specific sort of collateral—your automobile title. As a result, you will need a vehicle title in your name with no liens tied to it in order to qualify.
If you can meet these simple criteria, then you are an ideal candidate for a title loan, which can offer many advantages to your life in Gulfport.
Easy Qualification Process
So, you think you want a title loan? If so, don't panic over your credit history or how much money you make. Unlike many other types of lenders, we're willing to assist a wide variety of people from all different walks of life. You just need the following:
A car that you own outright
A regular source of income
A government-issued ID
The willingness to use your vehicle title as collateral
People commonly use funds from us to pay past due bills, to make it through a difficult time when their pay was less than expected, or to finance a large purchase. We never pry into how you spend the funds or why you desire them in the first place. Our priority is just to get as many people approved as we possibly can so that they can fund the things they want and need in their lives.
Lenders Who Care
A benefit of financing with us is that we can help people from all walks of life. In fact, we regularly approve people who have poor credit or lower than average incomes. And, once we decide to work with you, we'll continue working with you.
We offer flexible repayment terms, and we're easy to deal with if you need to make any changes to your payment terms. Just let us know! Also, unlike many other lenders, we do not charge a fee or punish you in any way for paying your loan off early. Actually, we think it's a wonderful way for you to save money, and we even encourage it because we truly are on your side!
Fast Financing
Once you qualify for a title loan, it's incredibly fast and easy to get your loan amount. In fact, many of our borrowers actually get their loan funds on the very same day that they get approved for them. We understand that many of our borrowers are in a hurry, so we don't play around when it comes to getting you your money.
Plus, we're proud to say that we're a much more efficient option than other types of lenders. With bank lenders or other more traditional lenders, for example, you can expect a lengthy,, difficult application process, followed by a long waiting period to determine if you're eligible. If you're not, then you've used up a lot of time for nothing. And, if you are, you can expect to wait more time for your loan money to be deposited to your account and then even longer for it to clear.
Most people who are trying to borrow money don't have that kind of time to waste. If you need financing now, a title loan is the way to go, even if you can get another type of loan.
Bad Credit is No Problem
Since we are not very strict about credit the way that so many other lenders are, we end up lending to a lot of people who have less than perfect credit. The nice thing about that, however, is that their credit often benefits by the end of the loan term.
When you make your loan payments as agreed upon, that information may be shared with the credit bureaus. This, in turn, can help to build your credit. And, when you pay off the loan, that final payment can have a big impact on your credit score as well. This can provide for more types and lines of credit in the future, which shows that title loans can benefit you both in the short-term and the long-term .
How much cash does an auto title loan ?
Usually, you can borrow up to the full amount of your automobile's worth.
How long do I have to wait to get my funds?
Often, you can receive your loan funds within an hour of filling out an application.
What's the first move in obtaining a vehicle title loan?
You can complete your application completely online, or you're welcome to do it in person or on the phone.
Contact Loan Center Today
Store Locator > Mississippi > Gulfport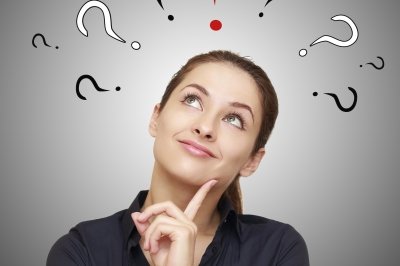 If you have questions, we have answers. Head over to our Frequently Asked Questions.
---
Find a Location by City