Car Title Loans in Greenville, Mississippi

GET FAST CASH NOW
If you reside in the Greenville, Mississippi area and are in need of some immediate funds, you're in luck! Greenville residents can get a car title loan from LoanCenter, who will work with you to ensure you get the funds you want as quickly as possible.
In case you're not aware of vehicle loans, these are loans that use your car's title as security. And, because there is collateral as protection, you don't require good credit or even any credit in order to qualify.
So, no matter what your credit looks like, a Greenville title loan can be an ideal way for you to get cash fast!
Don't Fret About Credit
When individuals need credit, they often go into a frenzy over what their credit background looks like. They'll start checking their credit obsessively, which can often do more harm than good. They may even make desperate attempts to strengthen their credit, not realizing that can only be done with time. If you've contemplated attempting any of these measures, stop. Instead, simply apply for a title loan with us.
Here at LoanCenter, we may consider your credit, but it doesn't play a big role in whether or not we'll approve you. We're more concerned with the equity stored up in your car. Thus, if you own a vehicle, a reliable source of income, and can use the title as collateral, chances are we can lend to you. And, even better yet, making your loan payments on time may even help to raise your credit score for real!
Quick and Easy Financing
If you're like other title loan borrowers, then you need to have your money as soon as possible. Don't worry. We definitely understand that, which is why we process loan applications incredibly quickly. You can get approval from us in just a few minutes of your time. And, even better yet, we'll get you your money fast too. Many borrowers are even able to get their funds on the very same day they get approved for them.
This is definitely not the case with more common lending options. With those options, the application process is very long and complex. It can take you awhile just to gather all the necessary documentation and fill out the application. Then, you can expect to wait several days or even weeks, especially during busy times, for your loan application to be looked at. Since approval rates are low, you could wait all that time just to find out you're not getting the loan. And, even if you do get approved, you can expect to wait longer for your money to come through and then even more time for it to clear and be available for use.
Obviously, other types of loans really aren't a good fit for the borrower in a time crunch. So, even if you can qualify for other borrowing options, title loans are the best choice if you need to get your money as soon as possible.
The Role of Equity
As mentioned, your credit is not a major factor in deciding whether or not you can borrow with us. Instead, we focus mainly on the fact that you have a reliable, regular source of pay that will enable you to pay back the loan and on the value in your vehicle. Generally, the more your car is worth, the more you can borrow.
If you possess a newer car, this works out great for you since you'll be able to borrow a large amount in most cases. In fact, as long as what you're borrowing is less than the value of the automobile, you should be good to go.
Of course, it's not just pristine cars that can be used for a title loan. Even older vehicles still have value in them, so you can still get a loan of some amount with an older car. Also, it's often smarter to borrow less to keep your interest reasonable and to make your loan easier to pay off.
Here at LoanCenter, we will never force you into borrowing a large amount if you don't want to. You're always welcome to take less than what you're offered providing you still meet our minimum borrowing requirements. We don't believe in putting pressure on our borrowers. After all, we want them to be able to make the best decisions for themselves so that they can borrow responsibly and have a successful loan experience overall.
What sum can I obtain through a title loan?
The sum will fluctuate and is based on many different factors.
How can you utilize the loan money?
Your loan amount is yours to utilize as you prefer. Spend it on bills or on a large purchase. It's up to you!
How do I get the process started?
Fill out an application online and pre-qualify instantly.
Contact Us Today
Store Locator > Mississippi > Greenville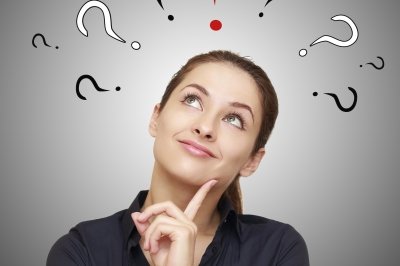 If you have questions, we have answers. Head over to our Frequently Asked Questions.
---
Find a Location by City